New Zealand: A Wanaka couple is distraught after a man shot their pet cat in broad daylight, claiming he thought it was a possum.
Donald and Johanna Vermeulen tracked their beloved four-year-old Burmese cat, Arthur, via his GPS to a neighbour's property after he went missing on April 30.
Police said they later interviewed a 60-year-old man who confessed to shooting Arthur and disposing of his body and his tracker.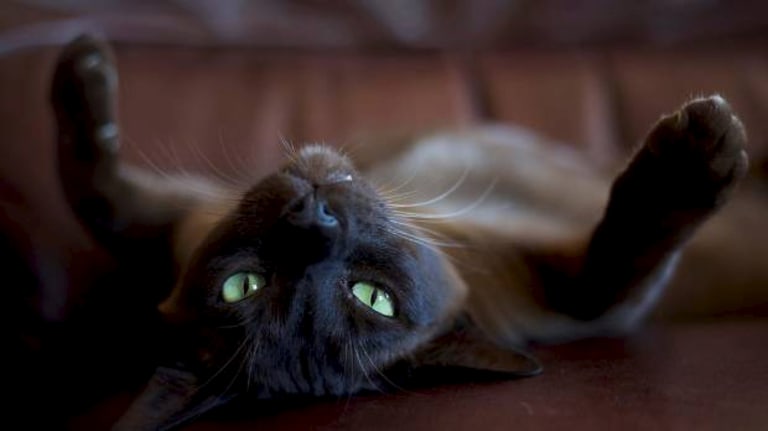 Arthur's GPS tracker led his owners to a neighbour's property.
Arthur, who wore a large bright orange GPS tracker attached to his collar along with two bells, disappeared from his home in a quiet cul-de-sac of 12 properties.
"I came home for lunch at 1.30pm, and I felt it out of character for Arthur to not be inside at this time," Johanna Vermeulen said. "I checked my tracker phone app to see where Arthur was. It located him with a very clear signal at the neighbour's property."
The couple began searching for Arthur, including at the neighbour's property where Arthur's tracker had earlier been picked up.
There was no sign of him. Unbeknown to the couple, their pet was lying dead in a plastic bag in the back of the neighbour's vehicle. Arthur's body was dumped in a rubbish bin at another property owned by the man, in Alexandra, later that night.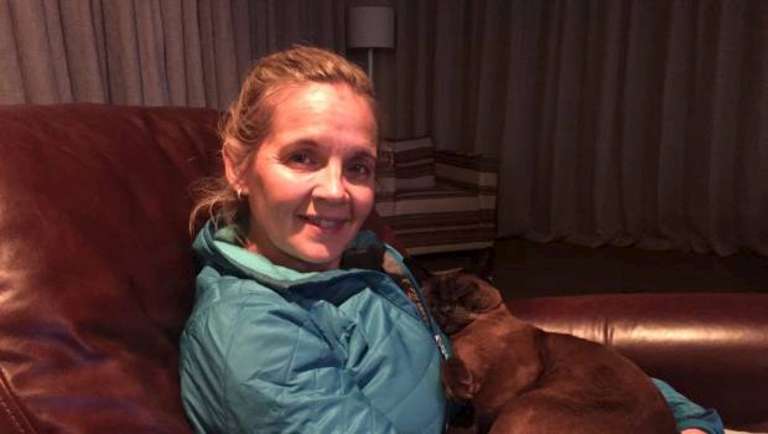 "I cry for him every day": Johanna Vermeulen with Arthur, who was allegedly shot by her neighbour in April.
The couple continued searching for three days and had several conversations with their neighbour, who denied seeing any cats. The search took a sinister turn when another neighbour told the Vermeulens he heard a gunshot about 1.30pm on April 30, coming from the direction of the other neighbour's property.
"He said he came out of his shed and looked over there. He saw [the neighbour] standing holding a rifle. I asked him to show me the place where he saw him and it was the exact spot that Arthur's tracker had last pinged in this area at 1.36pm," Johanna Vermeulen said.
Donald Vermeulen confronted the neighbour and asked him to be honest about what happened as they were "distraught" by Arthur's disappearance.
"He told me he shot a possum," he said.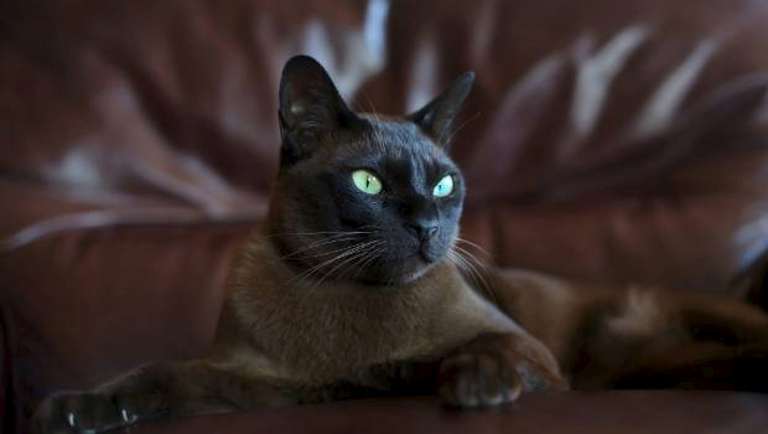 Arthur, a beloved Burmese 4-year-old pet, was allegedly shot on his neighbour's property.
"I questioned him about it sounding a little bit coincidental that Arthur went missing at the exact same time and location that he shot a possum at 1.30pmish in the daylight.
"I know from my hunting and trapping days, that it is very unusual to see a possum in broad daylight. I also said this is not an infested area. We have never seen possums around this area in the years that we have lived here and even before it was fully developed."
As well as grieving for their pet, they were concerned shots had been fired in a built-up residential area. Family members would no longer let their children play in the backyard.
"We loved Arthur so much," Johanna Vermeulen said.
"Arthur was a huge part of our lives. I cry for him every day and miss him so much. [The neighbour] had no right to kill him and steal him from us. He didn't even give us the opportunity to say goodbye to him or put him to rest. It makes us sick to our stomachs that he threw Arthur in a bag and tossed him into his wheelie bin in Alexandra."
A police spokesperson said officers had spoken to a man from Alexandra about the incident and issued him with a pre-charge warning under section 48 of the Arms Act.
Stuff.co.nz
Source: Read Full Article