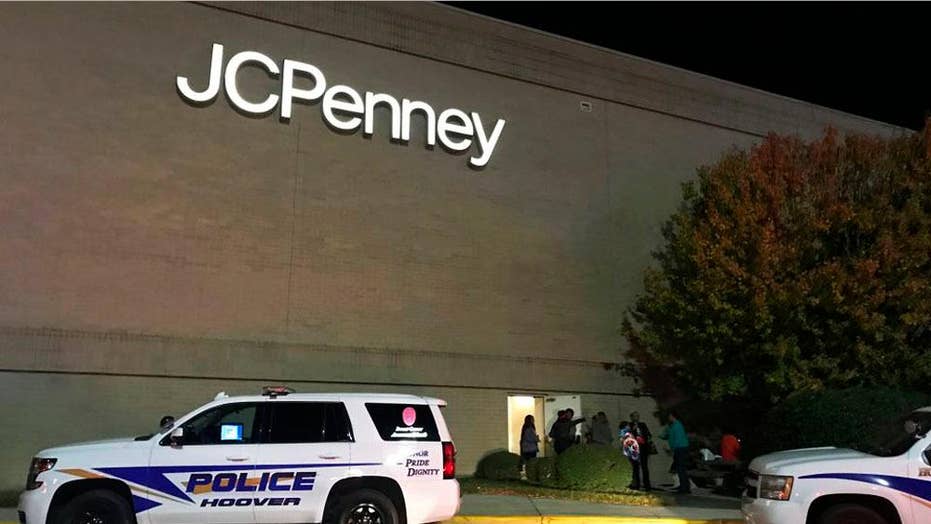 Shooting in Alabama shopping mall
Witnesses inside the Alabama mall recount what they saw, heard during the shooting.
A man killed by a police officer after a Thanksgiving night shooting at an Alabama mall, was "likely" not the gunman who shot a teenager earlier that evening, police clarified Friday.
The incident unfolded at the Riverchase Galleria in Hoover, Alabama, about 10 miles from Birmingham. As shoppers flocked to the mall to shop for Black Friday deals, an 18-year-old male was shot twice and a 12-year-old female bystander was shot in the back.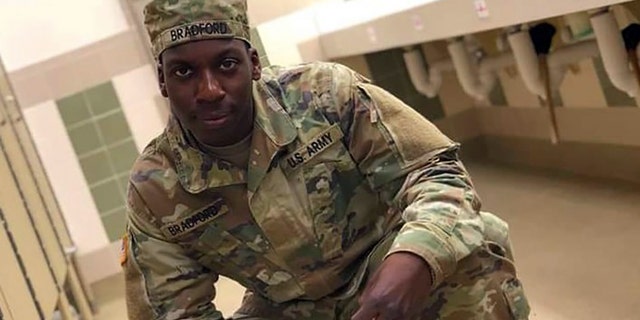 Emantic Fitzgerald Bradford Jr. was shot and killed on Thursday, Nov. 22, 2018.
(Facebook)
An officer responding to the scene then shot and killed 21-year-old Emantic Fitzgerald Bradford Jr. of Hueytown, who police said was fleeing the scene and brandishing a weapon. Police initially said they thought Bradford had shot the teen after a physical altercation but retracted that statement Friday night.
GUNMAN OPENS FIRE INSIDE CROWDED ALABAMA MALL, INJURES 2 BEFORE KILLED BY POLICE
"Over the past 20 hours, the Jefferson County Sheriff's Office investigators and crime scene technicians have interviewed numerous individuals and examined several critical evidentiary items,'' Hoover Police Captain Gregg Rector said in a statement. "New evidence now suggests that while Mr. Bradford may have been involved in some aspect of the altercation, he likely did not fire the rounds that injured the 18-year-old victim."
Police said they "regret that our initial media release was not totally accurate."
Rector said investigators now believe that more than two people were involved in the initial fight before the shooting. The information also indicated that "there is at least one gunman still at-large, who could be responsible for the shooting of the 18-year-old male and 12-year-old female."
'NECK GUY' WHOSE MUGSHOT WENT VIRAL ARRESTED AGAIN
Jefferson County District Attorney Mike Anderton said the State Bureau of Investigation would be leading the probe after discovering an eyewitness is related to Jefferson County Sheriff-Elect Mark Mettway, AL.com reported. Police has asked anyone with information regarding the shooting is asked to contact investigators.
The officer who shot the gunman was placed on administrative leave while the authorities investigate the shooting. The officer's name was not released. The officers were not hurt.
The 12-year-old girl was said to be in stable condition. The 18-year-old male was said to be in serious condition as of Friday night, the Hoover Sun reported.
The Associated Press contributed to this report.
Source: Read Full Article