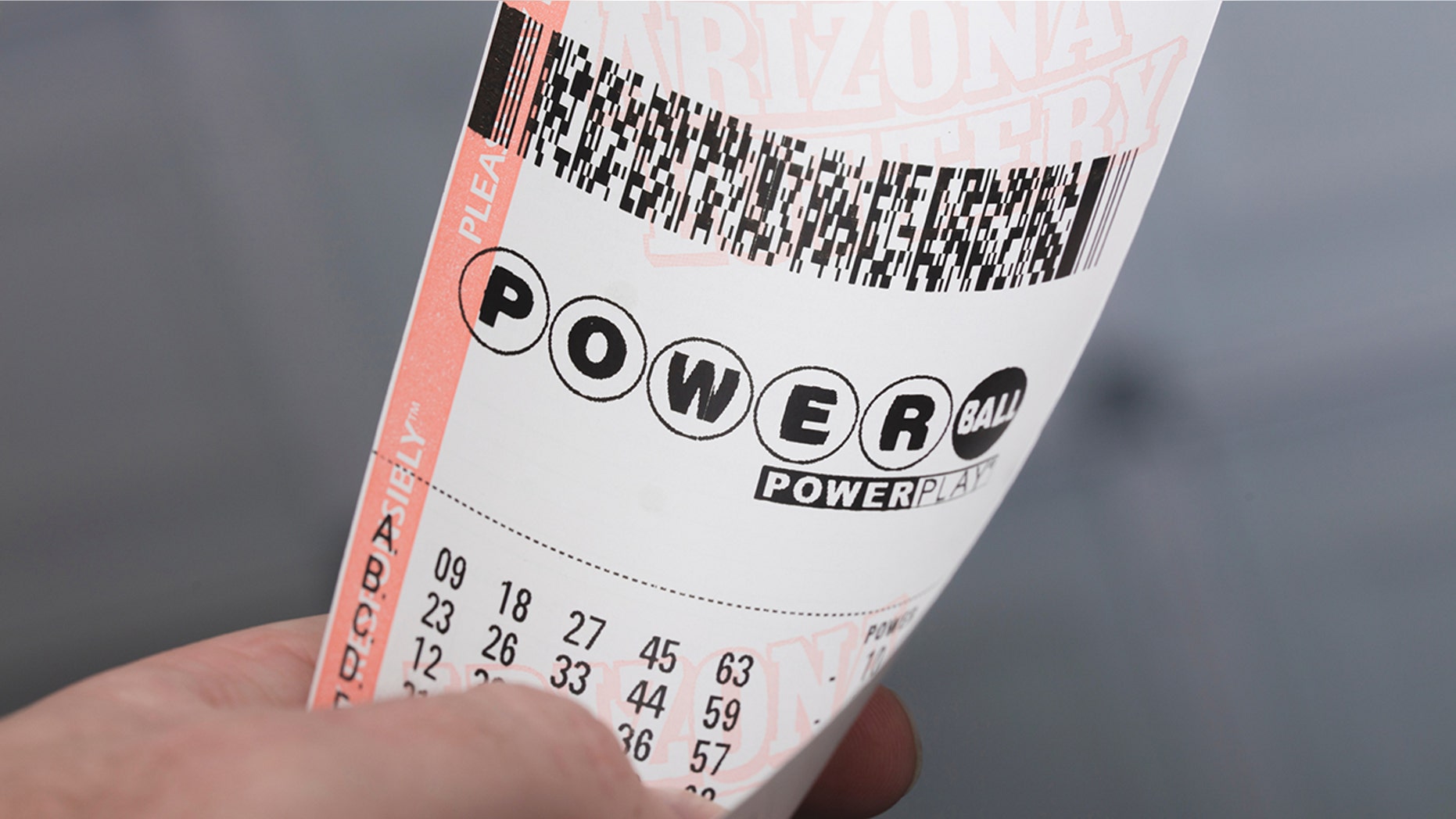 Kingman, USA – January 20, 2016: A photo of a man holding a Powerball lottery ticket in Kingman, Arizona.
Powerball players, get ready for a chance to strike it rich: a $750 million jackpot will be up for grabs in when the lottery is drawn this weekend.
Read on for what you should know ahead of what could be a life-changing win.
What time is the drawing?
The drawing will happen on Saturday at 10:59 p.m. ET. Television viewers can check to see which channels in their area broadcast the drawing by this link to the Powerball website and clicking on "TV Stations."
If no one wins the grand prize, players can buy tickets and try their luck again with the drawing slated to take place Oct. 31 at 10:59 p.m. ET.
How do I play the game?
"Powerball® costs $2 per play," the lottery explains. "Select five numbers from 1 to 69 for the white balls; then select one number from 1 to 26 for the red Powerball."
MEGA MILLIONS $1.6B LOTTERY JACKPOT WINNER: WHAT TO KNOW ABOUT THE SOUTH CAROLINA TICKET HOLDER
Okay, I want to play – where can I do that?
You can try your luck in 44 states, which Powerball lists online. Players can buy tickets in Washington, D.C. and the U.S. Virgin Islands, too.
The lottery says it's not required for players to be either U.S. citizens or residents to join in on the action.
"Players from jurisdictions where Powerball tickets are not sold, either in the United States or outside the country, can purchase Powerball tickets from a retailer licensed or authorized by the selling jurisdiction if they meet the legal age requirement in the jurisdiction of purchase," Powerball says.
THE 'CURSE' OF WINNING THE LOTTERY?
What else should I know?
Don't quit your job just yet: Powerball says your chances of winning the grand prize – which means matching all five white balls and the red Powerball – is about 1 in 292.2 million. The last time someone won was August 11.
But what if I'm the jackpot winner?
The amount of time you have to come forward to claim the prize depends.
"Ticket expiration dates vary from 90 days to one year, depending on the selling jurisdiction," Powerball says. "The expiration date is often listed on the back of your ticket. If the expiration date is not listed, check with your lottery."
There are also other tips winners can follow, which you can find here.
Source: Read Full Article