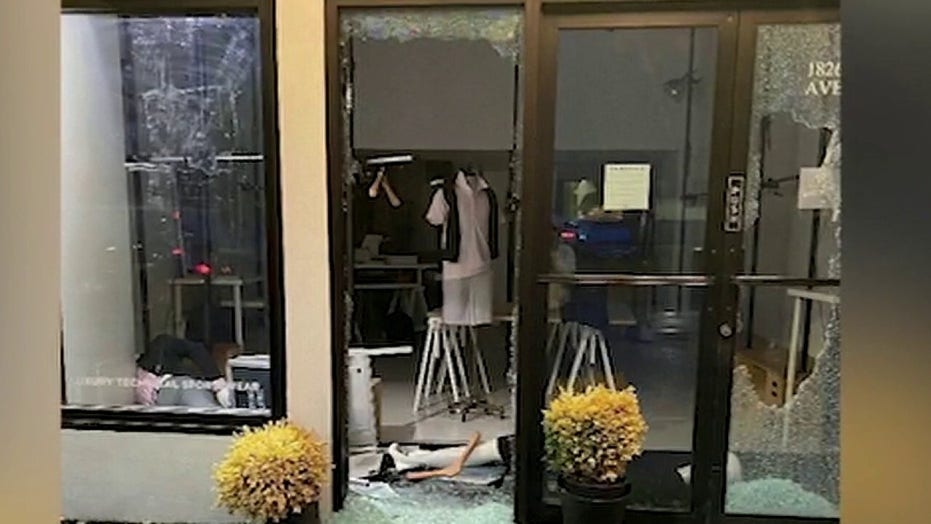 Report: Summer riots and looting have cost upwards of $1 billion in damages
Seattle business owner and co-founder of Buki Joey Rodolfo on the price of rioting.
Protests and riots ravaged parts of the nation in the days, weeks and months following the death of George Floyd in Minneapolis.
Floyd, 46, died on May 25 after a White Minneapolis police officer was seen on video holding his knee on Floyd's neck for several minutes despite his shouts that he couldn't breathe. The video went viral and people took to the streets to protest police brutality and systemic racism.
Floyd's death also highlighted a number of other Black people who were killed at the hands of White individuals or police officers. Ahmaud Arbery, 25, was fatally shot while out jogging in a Georgia neighborhood on Feb. 23 when a group of White men shot and killed him after allegedly suspecting he was a burglar. The shooting was caught on video.
Breonna Taylor, 26, was fatally shot inside her Louisville, Ky., home in March by police who were conducting a raid at the home as part of a narcotics investigation connected to her ex-boyfriend. Taylor, a medical worker who was studying to become a nurse, was shot multiple times and pronounced dead at the scene. No drugs were found inside her home.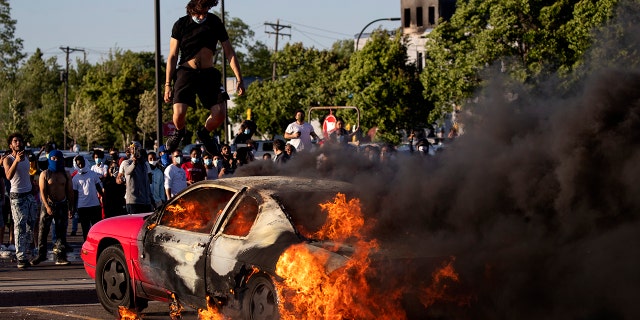 A car burns in a Target parking lot Thursday, May 28, 2020, in Minneapolis. (Carlos Gonzalez/Star Tribune via AP)
Many protests have revolved around the push for police to be defunded, with demonstrators arguing that money meant for those departments should be reallocated to programs that benefit communities of color. 
The demonstrations that followed Floyd's death at times devolved into riots that often included looting, violence and destruction. In one case, protests carried on for more than 100 days.
Here's a look at some of the U.S. cities that saw the biggest protests or riots in 2020.
MINNEAPOLIS, MINN.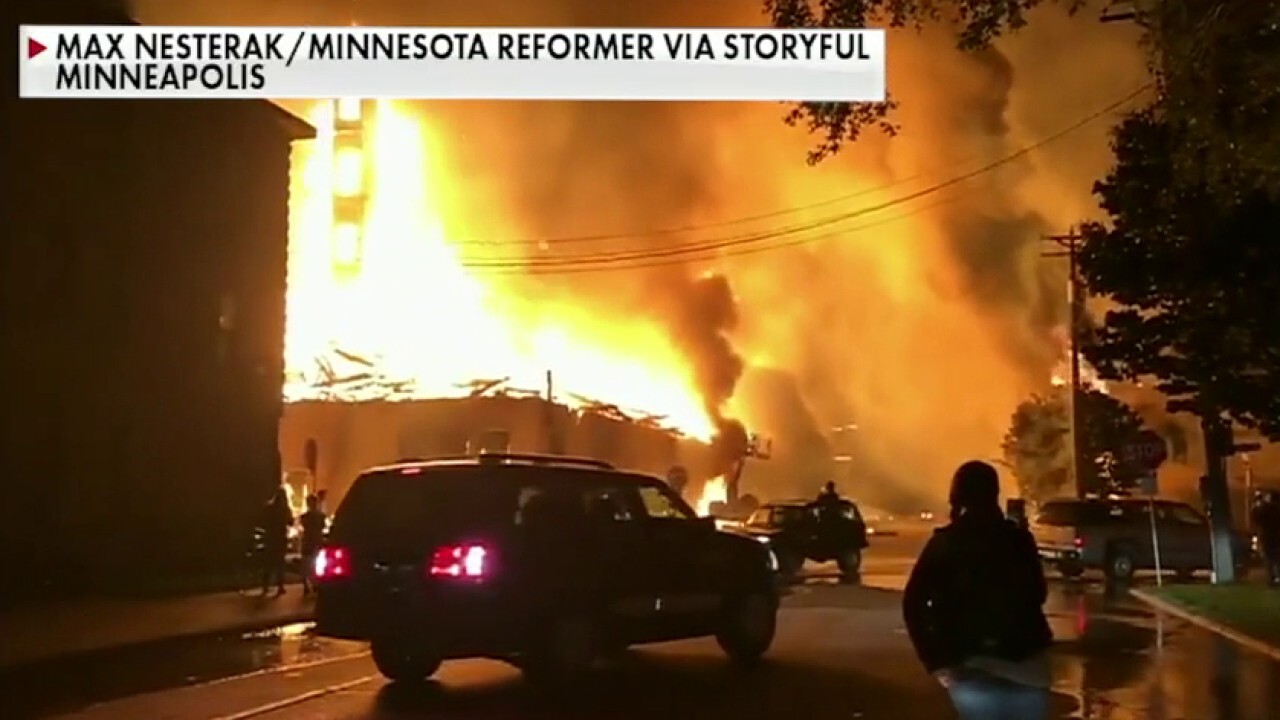 News of Floyd's death sent shockwaves throughout the city and prompted demonstrations that, although peaceful by some, grew destructive in some cases. Fires erupted throughout parts of the city, including at a local Auto Zone, a Japanese restaurant, a Wells Fargo bank and an Office Depot. Looters ransacked an area Target store, among other shops.
At one point, rioters cheered as people set a Minneapolis police precinct headquarters on fire after the department was forced to abandon it.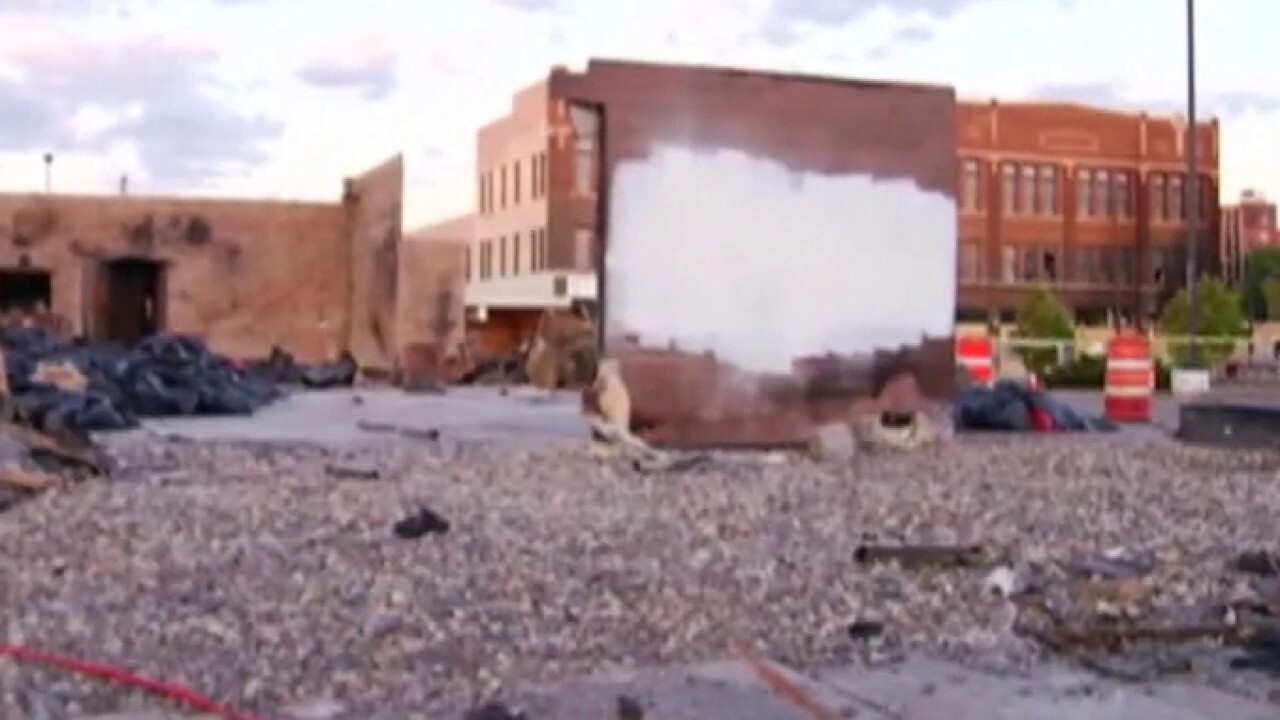 The staff had evacuated the 3rd Precinct station, the focus of many of the protests, "in the interest of the safety of our personnel," a police spokesperson said at the time.
Livestreamed video showed protesters entering the building where fire alarms blared and sprinklers ran as blazes were set.
The city of Minneapolis later announced plans to spend $4.8 million to temporarily rent an office building and adapt it to replace the police station.
NEW YORK
NEW YORK CITY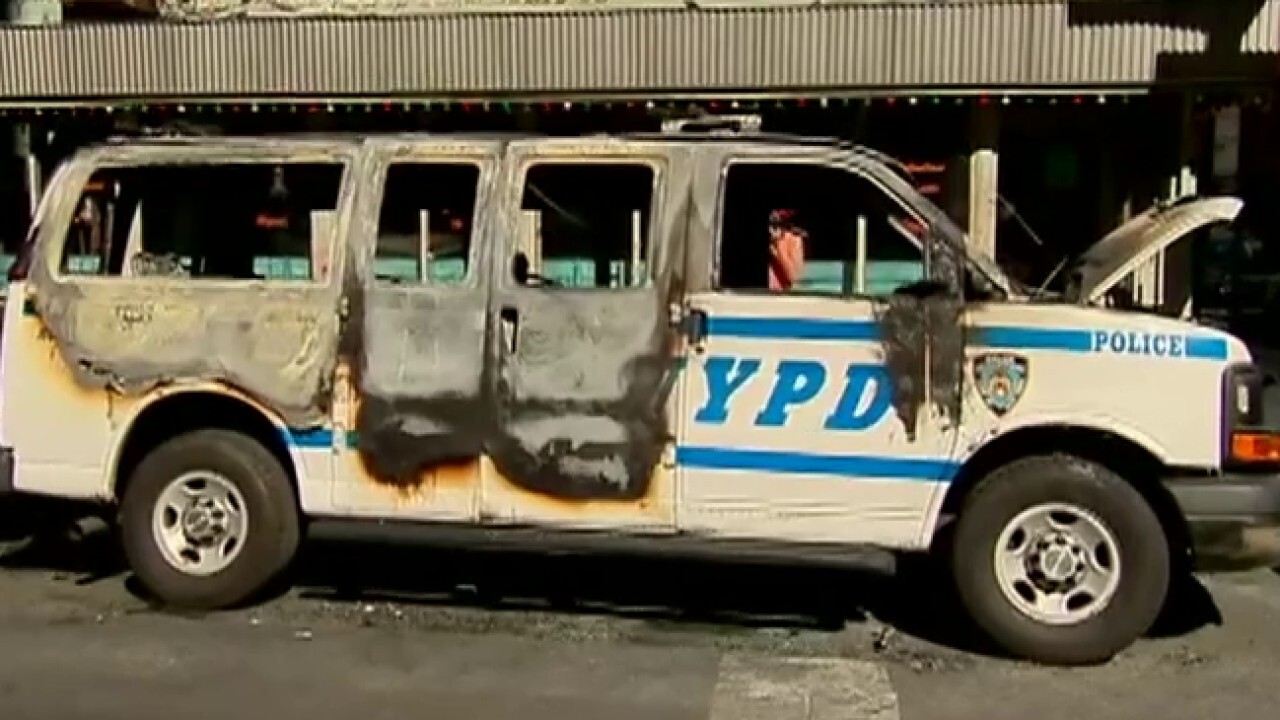 Video shows that Rittenhouse tripped in the street. As he was on the ground, 26-year-old Anthony Huber, of Silver Lake, hit him with a skateboard and tried to take his rifle. Rittenhouse opened fire, killing Huber and wounding Gaige Grosskreutz, of West Allis, who was holding a handgun.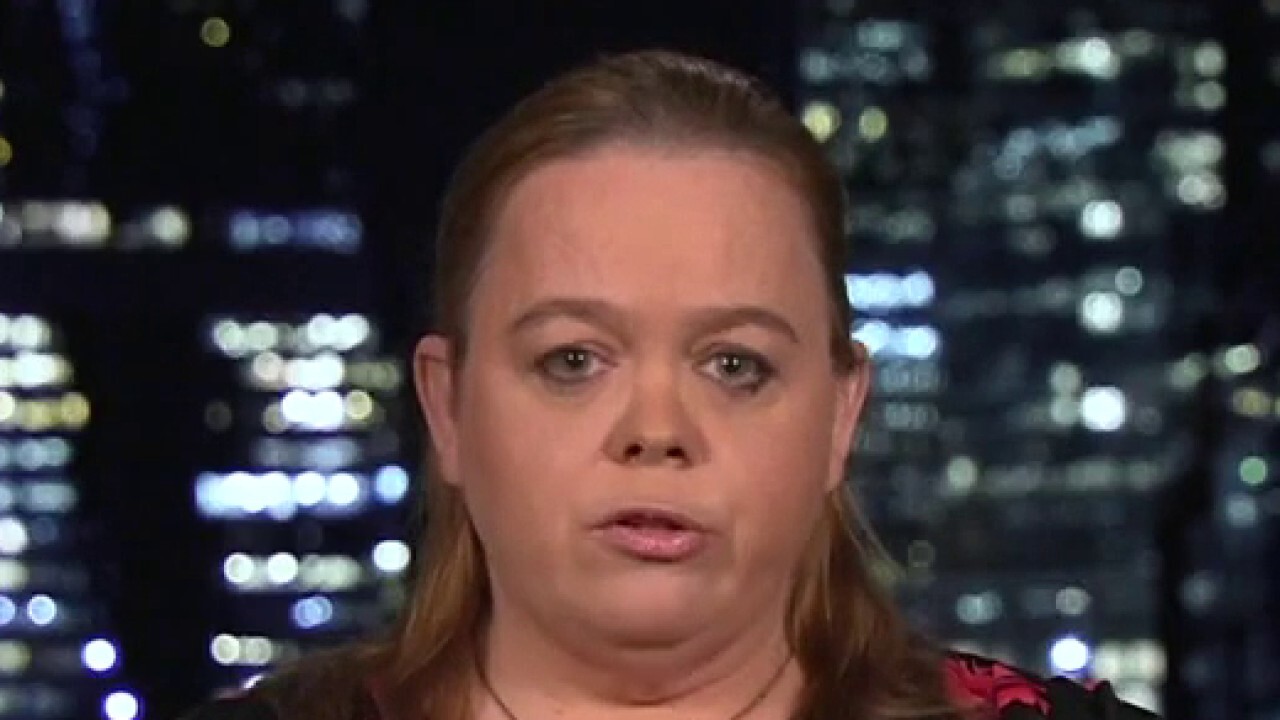 Cellphone video that captured some of the action shows that right after the shootings, Rittenhouse walked slowly toward a police vehicle with his hands up, only to be waved through by police.
He returned to his Illinois home and turned himself in soon after. Police later blamed the chaotic conditions for why they didn't arrest Rittenhouse at the scene.
His attorneys and family have insisted Rittenhouse was only defending himself when he fired the gun, which belonged to a friend.
Speaking to Fox News in October, Rittenhouse's mother, Wendy said: "If he didn't have that gun, he would've been dead."
PHILADELPHIA, PA.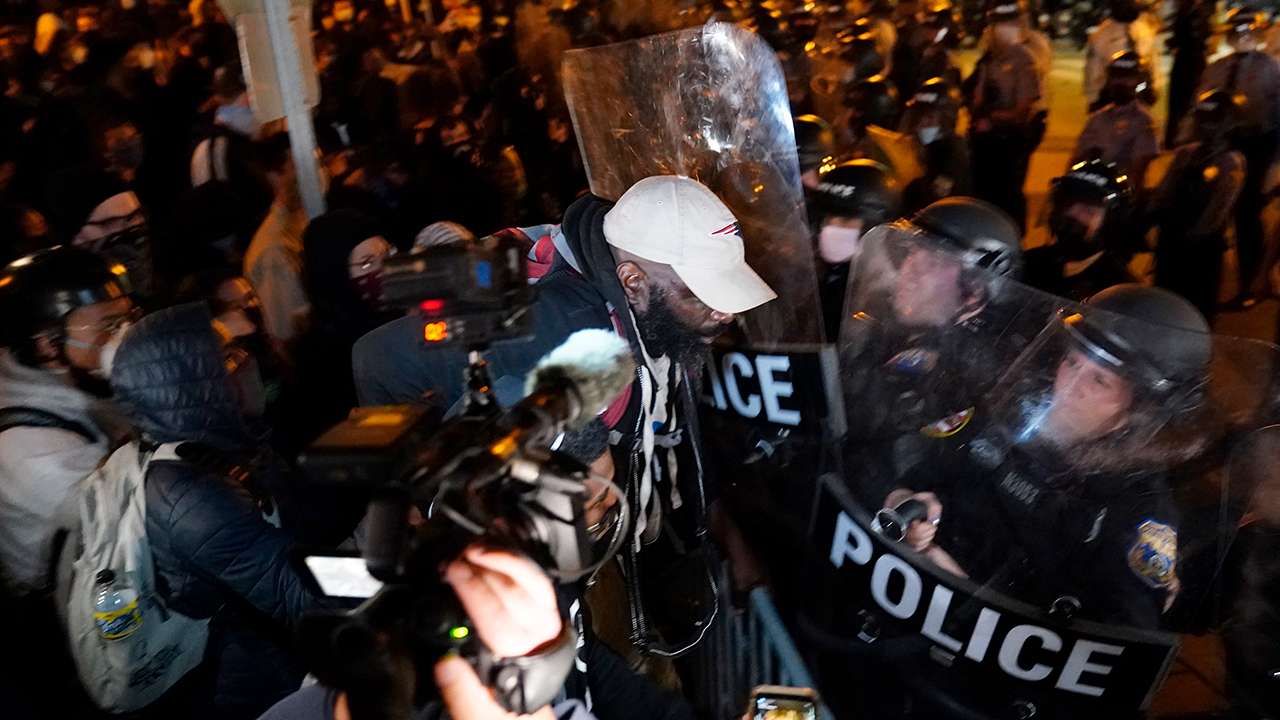 Demonstrators took to the streets of Philadelphia following the October officer-involved shooting of Walter Wallace Jr., an armed Black man reportedly with a mental health history.
More than a thousand people took to the streets following the shooting, ransacking big-name stores, such as Walmart and Foot Locker, as well as smaller businesses. Hundreds were arrested, and dozens of police and law enforcement vehicles were damaged during the riots, officials said at the time.
Meanwhile, more than 50 police officers were injured, including a sergeant who was "intentionally run over" by a pick-up truck driver, Philadelphia Police Commissioner Danielle Outlaw said.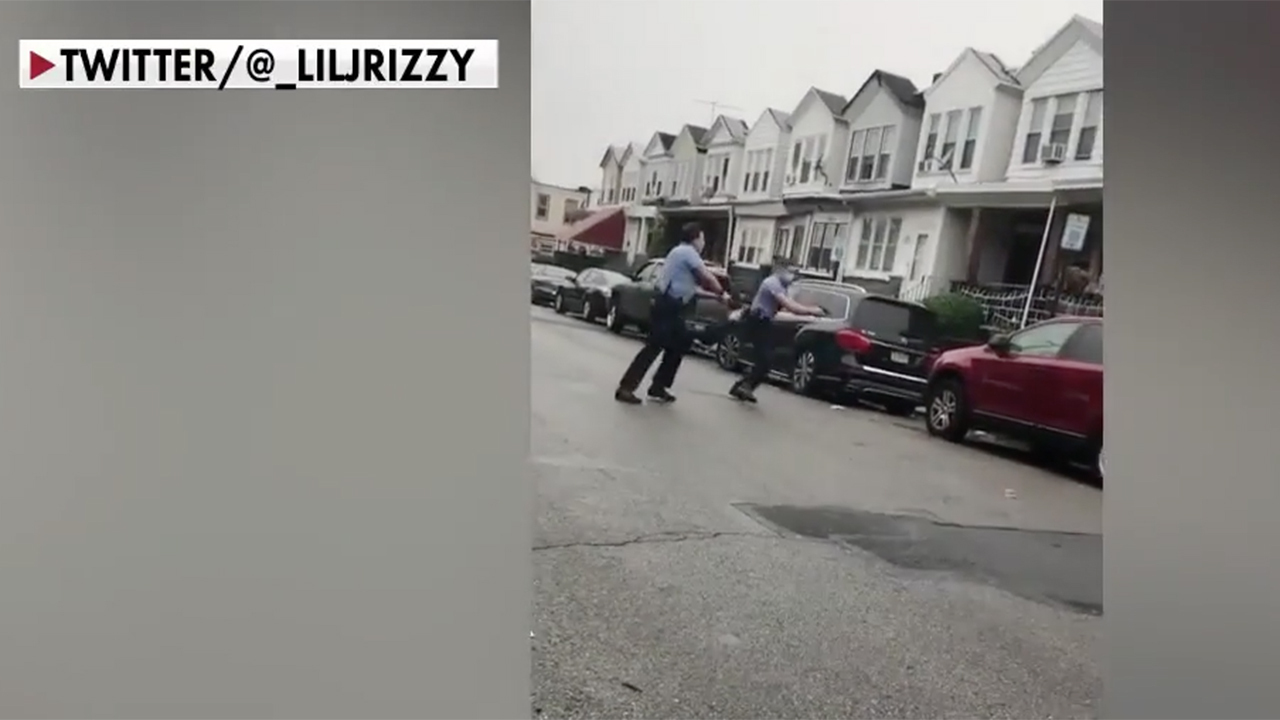 Wallace's family has said he was experiencing a mental health crisis when police were called.
Officers who arrived at the scene fired 14 shots after Wallace advanced toward the officers despite their orders that he drop the knife. The shooting was caught on video.
CLICK HERE TO GET THE FOX NEWS APP
Neither officer was equipped with a Taser or any sort of electric energy device at the time.
The Associated Press contributed to this report. 
Source: Read Full Article