Two men accused of poisoning ex-Russian spy Sergei Skripal and his daughter, Yulia, in Salisbury have denied carrying out the attack and said they were just visiting the town to see the cathedral in an interview with Kremlin-funded news channel RT.
Interested in
Russia?
Alexander Petrov and Ruslan Boshirov confirmed they are the men accused of carrying out the attack in the interview with RT. Boshirov also called on the UK to apologize for the allegations, claiming their lives had been "turned upside down."
"We're afraid of going out, we fear for ourselves, our lives and lives of our loved ones," Boshirov told RT.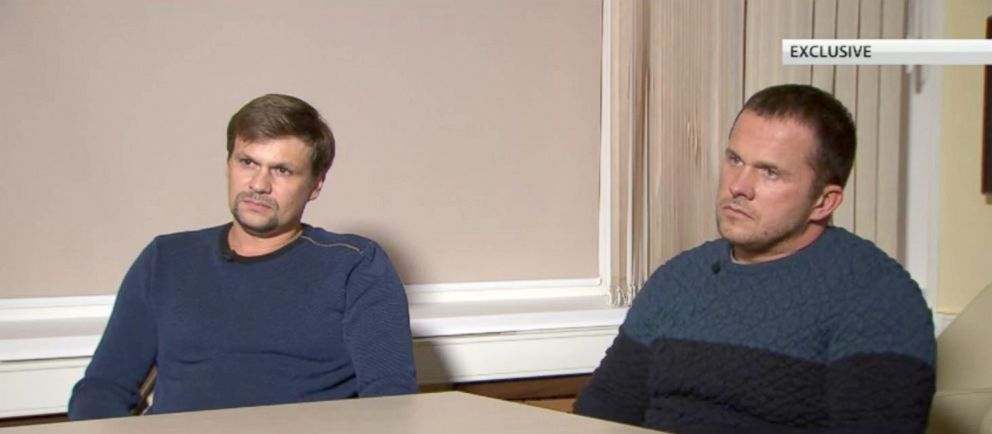 Petrov and Boshirov claim to have been visiting the "wonderful town" of Salisbury, England, to see its famous cathedral. But British Prime Minister Theresa May said in a statement to the House of Commons last week that the Russian nationals were wanted for the attempted murder of Sergei and Yulia Skripal and attending police officer Nick Bailey on March 4.
The British government believes the men sprayed the front door of the Skripals' front door with the highly toxic Novichok nerve agent before returning to London and flying to Moscow that same evening. The Skripals were found collapsed on a park bench at 4:15 p.m. Both survived after long stays in the hospital.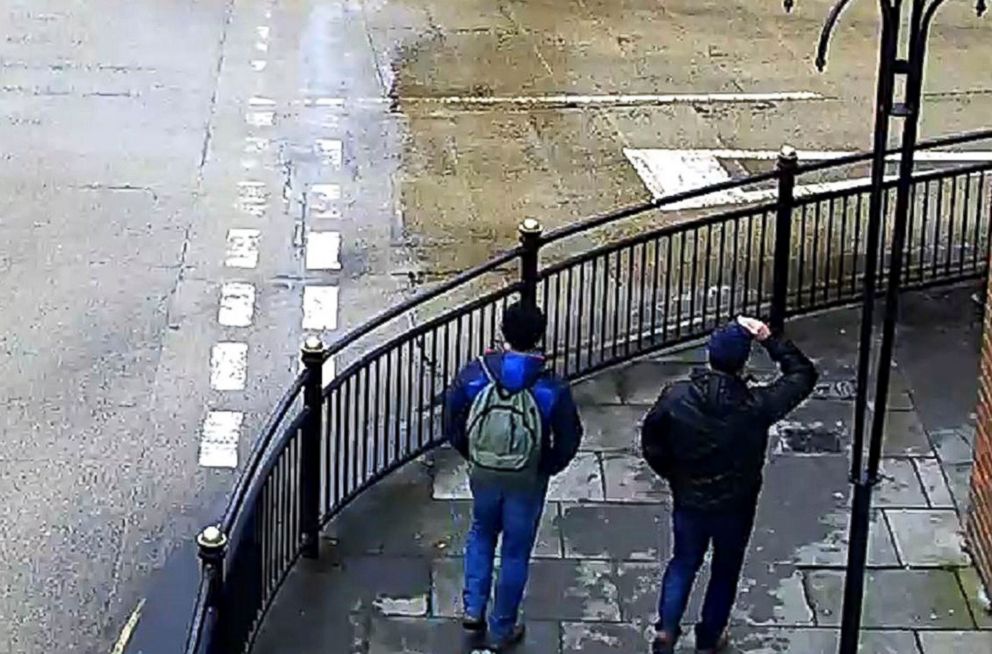 Speaking at an economic forum in Eastern Russia Wednesday, Russian President Vladimir Putin said that Russian authorities were aware of who the suspects were, but dismissed British claims they were linked to the GRU, Russia's foreign military intelligence agency. They were "civilians," Putin said, before encouraging them to come forward and speak to the media.
British police said in a statement that on March 3, the day before the Skripals fell ill, the two men were on a "reconnaissance trip."
In the interview with RT, Boshirov denied those claims, saying they had traveled that day to see Stonehenge, but "couldn't do it" because "the town was covered by this slush. We got wet, took the nearest train and came back to London."
"Maybe we did [approach] Skripal's house," Boshirov added, "but we don't know where is it located."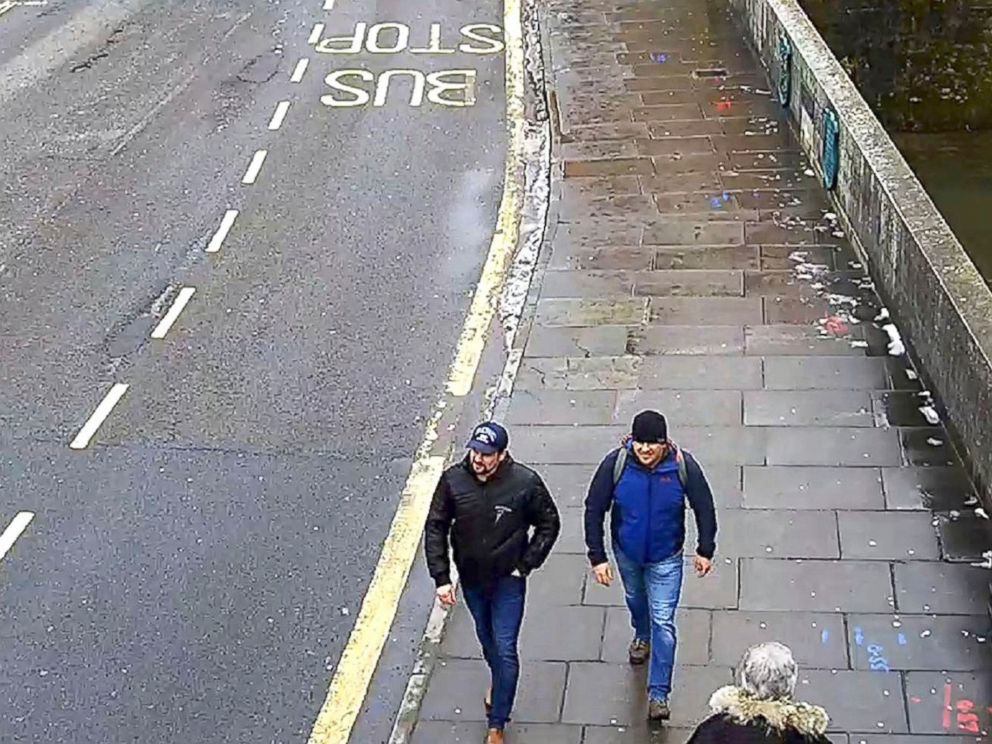 When asked about the Nina Ricci perfume bottle allegedly used to spray the Novichok nerve agent on the Skripals front door, Boshirov said the pair didn't have it.
"Isn't it silly for decent lads to have women's perfume? The customs are checking everything, they would have questions as to why men have women's perfume in their luggage. We didn't have it," Boshirov told RT.
The pair were interviewed by Margarita Simonyan, RT's editor-in-chief. Simonyan tweeted in Russian earlier that Petrov and Boshirov had "refused to give interviews to anyone else, not even our journalists, as they said, they know me on the air and read my social networks and therefore, again they said they trust me."
After a six month investigation, Scotland Yard released a detailed account of the pair's alleged movements from Friday, March 2 to Sunday, March 4.
CCTV footage shows Petrov and Boshirov, who traveled on Russian passports and were previously believed to have used aliases, arriving in the UK on Friday evening on an Aeroflot flight into London's Gatwick airport. On Sunday, images show the pair in Salisbury town center, near the Skripals' house.
In the House of Commons last week, May said the attack was "almost certainly" approved "at a senior level of the Russian state." An Interpol red notice and a European Arrest Warrant were issued, but extradition is impossible as it is forbidden by the Russian state.
A spokesperson for the UK Home Office said the men are the "prime suspects."
"The Police and Crown Prosecution Service have identified these men as the prime suspects in relation to the attack in Salisbury," the spokesperson said. "The Government is clear these men are officers of the Russian military intelligence service –- the GRU -– who used a devastatingly toxic, illegal chemical weapon on the streets of our country. We have repeatedly asked Russia to account for what happened in Salisbury in March. Today –- just as we have seen throughout — they have responded with obfuscation and lies."
Source: Read Full Article