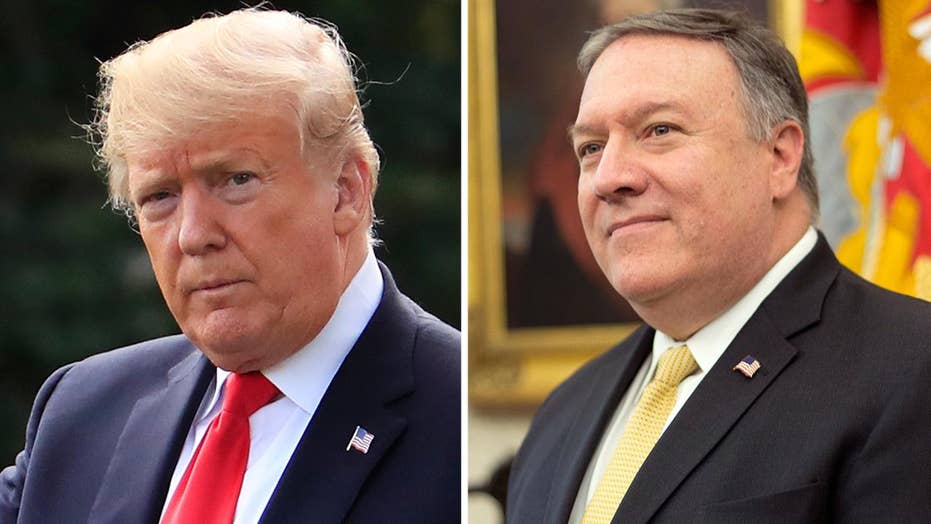 Trump sending Pompeo 'immediately' to meet with Saudi King
Secretary of state to meet with king of Saudi Arabia over the disappearance of a Washington Post journalist; Kevin Corke reports from the White House on the administration's stance on the case.
The Saudi government is considering whether to say that rogue intelligence operatives murdered activist and writer Jamal Khashoggi by mistake inside the kingdom's consulate in Istanbul earlier this month, multiple media outlets reported Monday.
The Wall Street Journal said it was not immediately clear if or when Saudi Arabia would release a statement on Khashoggi's disappearance. People familiar with the matter told the paper that the contents of any statement had not been finalized. Sources tell Fox News that President Trump has not been made aware of any pending report by the Saudi government.
Khashoggi, 59, has not been seen since he entered the Saudi consulate on the afternoon of Oct. 2. Turkish authorities have said they have evidence proving that Khashoggi was killed by Saudi agents, while Riyadh officials have claimed that Khashoggi was alive when he left the building and they do not know what happened to him.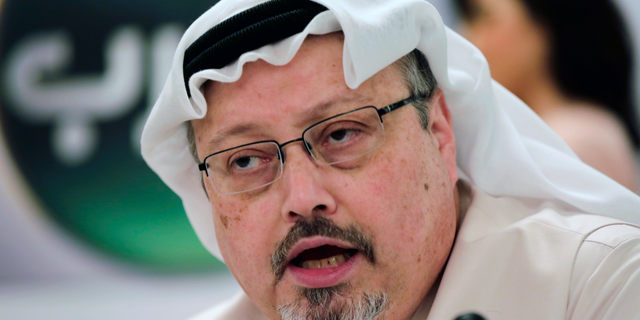 In this Feb. 1, 2015, file photo, Saudi journalist Jamal Khashoggi speaks during a press conference in Manama, Bahrain. The disappearance of Khashoggi, during a visit to his country's consulate in Istanbul on Oct. 2, 2018, raises a dark question for anyone who dares criticize governments or speak out against those in power: Will the world have their back?
CNN also reported Monday that Saudi Arabia was preparing a statement disclosing that Khashoggi was killed as "the result of an interrogation that went wrong" as part of an operation intended to abduct the Washington Post contributor and transport him back to Saudi Arabia.
Trump told reporters Monday afternoon that he was aware of the reports, but cautioned that "nobody knows if it's an official report."
"It's a terrible situation, there's no question about it," the president said. "I don't like it one bit."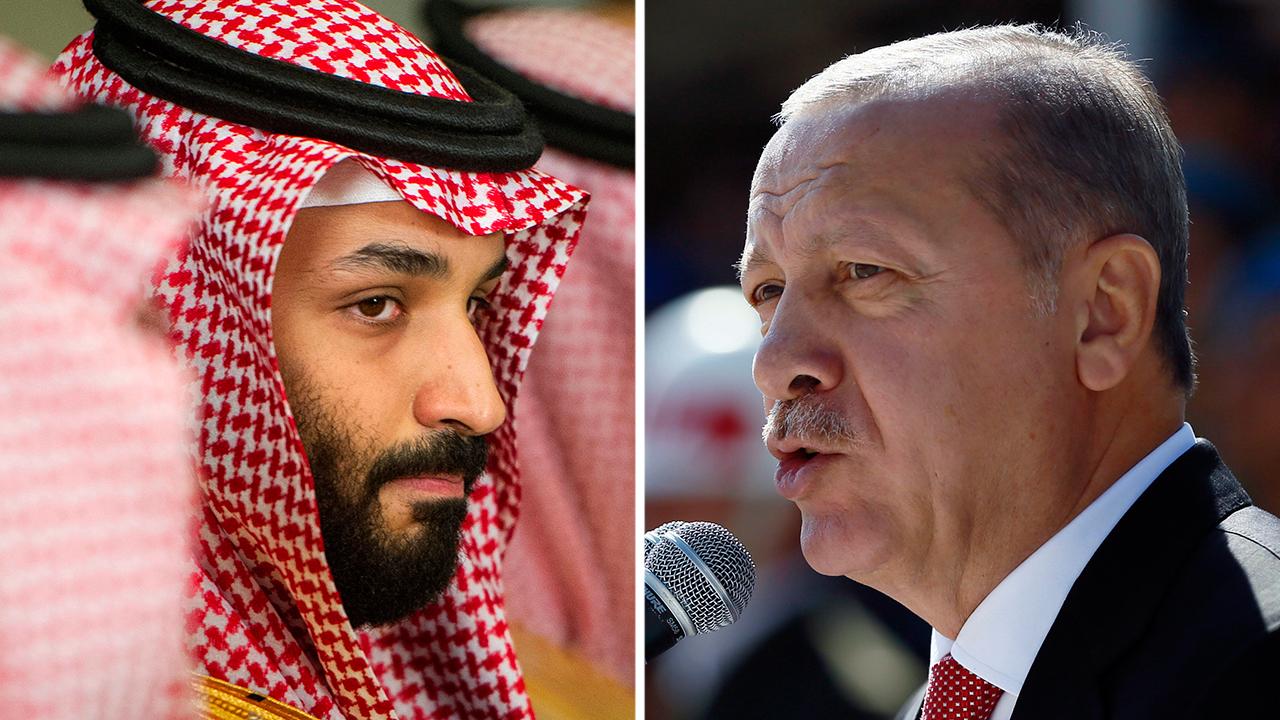 Earlier in the day, Trump held a 20-minute phone conversation with Saudi King Salman, in which Trump said the monarch adamantly denied any knowledge of what happened to Khashoggi. The president said he didn't "want to get into [Salman's] mind," but told reporters: "it sounded to me like maybe these could have been rogue killers. I mean, who knows? We're going to try getting to the bottom of it very soon, but his was a flat denial."
Trump also announced he'd dispatched Secretary of State Mike Pompeo to the kingdom — and anywhere else necessary — to get to the bottom of the apparent demise of Khashoggi, a Saudi man who had been living and working in self-imposed exile in the United States. Khashoggi often wrote columns critical of Saudi Crown Prince Mohammed bin Salman, who has considerable weight in the actions of the Riyadh government.
The State Department has urged a thorough investigation and called on Saudi Arabia to be transparent about the results — advice broadly tracking messages from allies in Europe. Germany, Britain and France issued a joint statement over the weekend expressing "grave concern" and calling for a credible investigation to ensure those responsible for the disappearance "are held to account."
In Istanbul, meanwhile, investigators entered the consulate for their own investigation. The members arrived by unmarked police cars but said nothing to journalists waiting outside as they entered the building.
Fox News' John Roberts and The Associated Press contributed to this report.
Source: Read Full Article