London: British police have confirmed that a man and woman critically ill from nerve-agent poisoning were exposed to the toxin by handling a contaminated item.
The finding bolsters the theory that Dawn Sturgess, 44, and Charlie Rowley, 45, may have stumbled across traces of the Novichok nerve agent used to poison former Russian spy Sergei Skripal and his daughter Yulia in nearby Salisbury in March.
Replay
Sturgess and Rowley were found unconscious in their home in Amesbury, about 11 kms from Salisbury, on Saturday. A witness told Sky News they appeared to be foaming at the mouth, "sweating loads, dribbling and… making funny noises".
The Metropolitan Police force said there was was nothing in the couple's background to suggest they had been deliberatedly targeted. Rather, they came into contact with a contaminated item.
"Following further tests of samples from the patients, we now know that they were exposed to the nerve agent after handling a contaminated item," police said on Thursday night.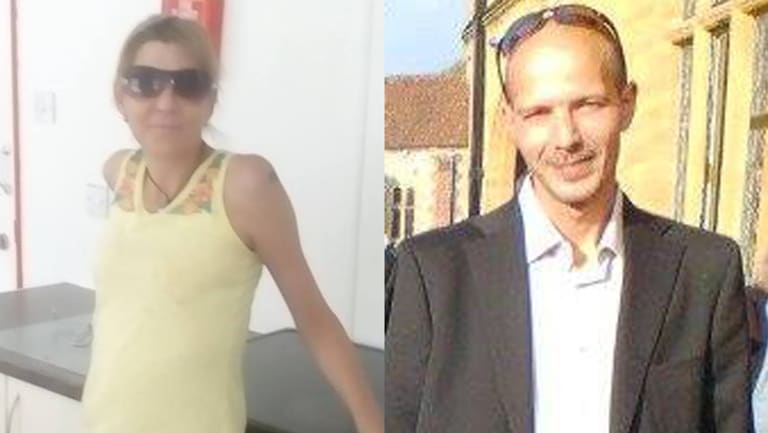 Charles Rowley, 45, and Dawn Sturgess, 44, were left critically ill after handling an item contaminated with Novichok.
Detectives have cordoned off several sites in Amesbury and Salisbury as they search for the source of the contamination.
Despite an extensive and disruptive clean-up operation in and around Salisbury after the Skripal attack, it now appears that 'hotspots' of contamination were missed.
Police Assistant Commissioner Neil Basu warned members of the public should not pick anything up if they don't know what it is.
British police officers cordon off the Amesbury Baptist Centre, one of several places the victims are known to have visited before falling ill.
The Skripals spent weeks in critical condition after being attacked in the southwest England city of Salisbury in March.
The poisoning prompted several western nations to expel Russian diplomats however Moscow has vehemently denied being involved in the poisoning.
Following the latest case, the Russian Foreign Ministry called on British Prime Minister Theresa May to end "intrigues and games with chemical agents".
Ministry spokeswoman Maria Zakharova urged London to allow Russia to investigate the March poisoning of the Skripals, along with British investigators.
Zakharova told reporters on Thursday that "this government and specifically its leadership will one day have to apologise to Russia and the international community".
Russian politician Sergei Zheleznyak, a member of the parliament's foreign affairs committee, described the case as part of British efforts to tarnish the Russia-hosted World Cup and fuel tensions ahead of a planned US-Russian summit.
"[It is] a continuation of an anti-Russian PR hysteria that British authorities are trying to create," he said.
Residents in the Amesbury, a small town in southwestern England, said they were worried about the potential for more contamination.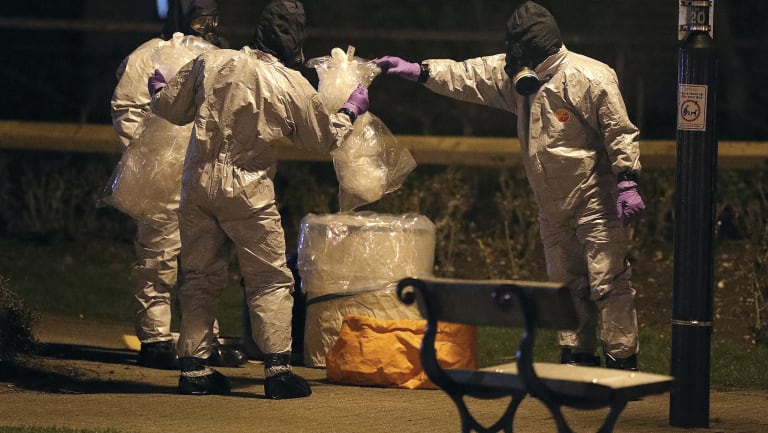 Investigators in protective suits work in Salisbury, England, in March following the Skripal poisoning.
Michelle Jordan, a local resident in Amesbury, said she's had to tell her two children not to touch anything when they go to the park and to wash their hands. She said she hopes authorities "can just find, find some answers and clear things up for us so we can get back to normal".
A senior government source told the Evening Standard: "Novichok doesn't evaporate. It exists forever."
"Incineration is the most effective method. But they are not going to burn Salisbury down."
May, speaking alongside Chancellor Angela Merkel during a visit to Berlin, said it was "deeply disturbing" that two more people had been exposed to Novichok, adding that her thoughts were with the people of the area.
British Home Secretary Sajid Javid demanded answers from Russia.
"The eyes of the world are currently on Russia, not least because of the World Cup," he said. "It is now time that the Russian state comes forward and explains what has gone on.
"It is completely unacceptable for our people to be either deliberate or accidental targets, or for our streets, our parks and towns to be dumping grounds for poison."
Fairfax Media, AAP
Source: Read Full Article