Washington: The US is sending 215 coffins to North Korea to bring back the remains of American soldiers in a follow-up to a summit agreement between Donald Trump and Kim Jong-un.
US Secretary of State Mike Pompeo may bring back the remains when he visits North Korea, according to Korean news reports.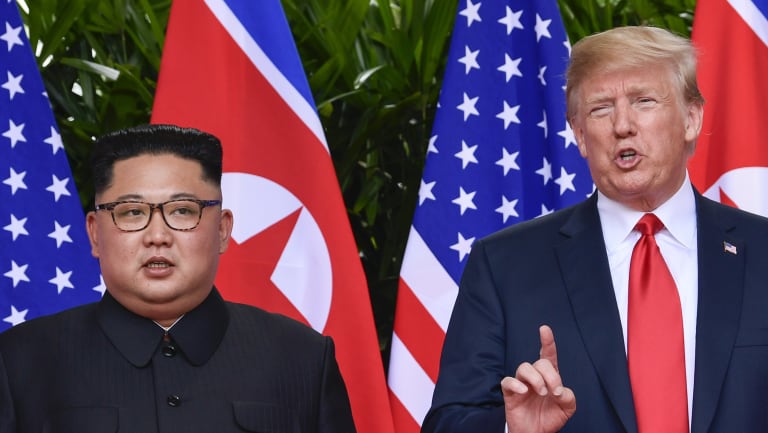 North Korea's Kim Jong-un with US President Donald Trump at the June summit in Singapore.
North Korea and the US fought in the 1950-53 Korean War and the remains of thousands of American soldiers are still believed to be buried on the northern side of the peninsula. US recovery efforts in the country were halted in 2005 as tensions heightened between the two countries.
North Korean leader Kim agreed to resume the recovery efforts in his summit with President Trump earlier this month in Singapore. He also reaffirmed his pledge to give up nuclear arms, and the US on Friday said it would halt some joint military drills on the peninsula over the next three months in support of diplomacy.
North Korea and South Korea have also agreed to resume the reunions of war-torn families in mid-August.
Bloomberg
Source: Read Full Article