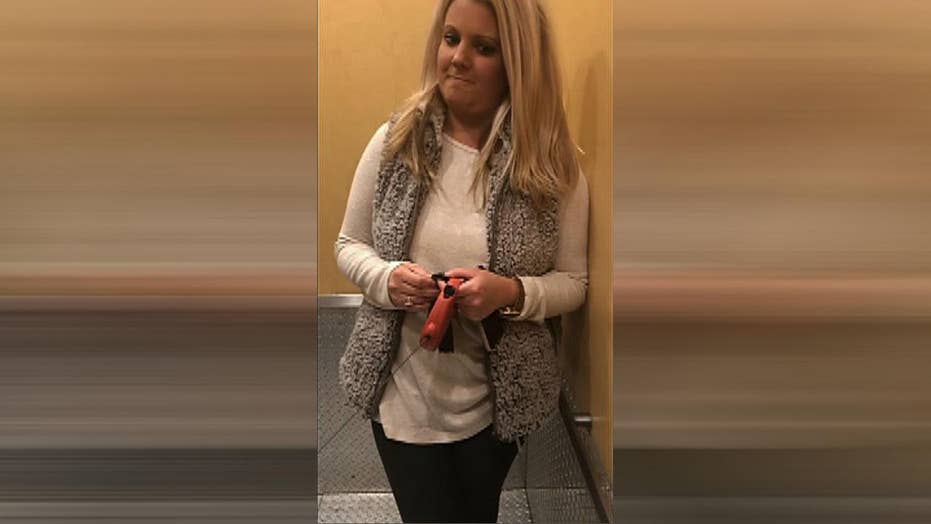 White woman refuses black neighbor building entry fired
White woman gets fired from her job in St. Louis after refusing to allow a black neighbor entrance into their building.
A white woman who was captured on video trying to block a black neighbor from entering their apartment building in Missouri has been fired.
The interaction between Hilary Brooke Mueller and D'Arreion Toles took place on Friday in St. Louis, according to The New York Times. Toles posted three videos of the encounter to his Facebook page on Sunday, writing that this is what it's like to come home and be "a Black man in America."
BLACK BABYSITTER FOR WHITE KIDS FELT 'CRIMINALIZED' AFTER WHITE WOMAN CALLED COPS, HE SAYS
Mueller, as identified by The Times, is seen and heard asking Toles if he lives in the downtown luxury loft building. As Mueller seemingly blocks him from entering, Toles tells the woman: "You're blocking me, and I live here." The woman responds that it's her building.
Mueller, who can be seen walking her dog throughout the interview, asks Toles in which unit he lives and replies that she's "uncomfortable" while continuing to block him from entering.
The two continue to go back and forth, with Toles accusing the woman of touching him. "I'm not in any way doing anything outside of letting my dog go to the bathroom," Mueller is heard saying.
WOMAN DUBBED '#PERMITPATTY' APPEARS TO CALL COPS ON 8-YEAR-OLD GIRL SELLING WATER IN VIRAL VIDEO
"Ma'am, you're not security, you're not the property manager, you're not (inaudible)," Toles tells the woman, who says, "OK, but I live here." She continually asks where his key fob is.
Eventually, Toles moves past the woman while she's heard yelling, "Are you kidding me? … Where are you going?"
"I'm not being rude, I'm not being disrespectful. You walked into a building that I was taking my dog out, and pushed your way in," Mueller says, asking who he knows in the building before claiming that she would follow him.
SAN FRANCISCO BUSINESS OWNER CLAIMS COPS ACCUSED HIM OF BREAKING INTO HIS OWN STORE BECAUSE HE'S BLACK
Toles wrote that roughly 30 minutes after the encounter, police knocked on his door. He said Mueller called the authorities on him for entering his own apartment.
Mueller's employer, property management company Tribeca-STL, said it found the interaction "disturbing," adding that the company won't "stand for racism or racial profiling."
The confrontation is the latest in a string incident in which white people have called the police on black people for seemingly innocuous activities.
Last week in Brooklyn, New York, a white woman accused a 9-year-old black boy of sexually assaulting her in a deli, but later walked back the claim. And in Georgia, a white woman called police on a black man who was babysitting two white children.
The Associated Press contributed to this report.
Source: Read Full Article