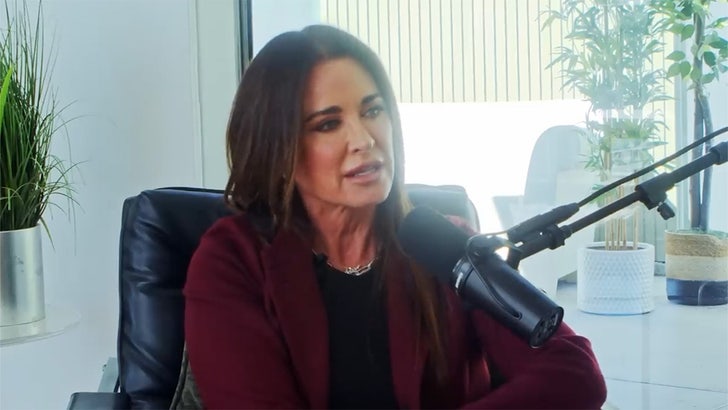 Kyle Richards is comin' after folks who think her marriage trouble with Mauricio Umansky is a clever way to stay relevant … saying a popularity contest for a "dumb TV show" is the last thing on her mind.
The 'RHOBH' star dragged her doubters during Tuesday's episode of Bravo's "Hot Mic" podcast, telling Alex Baskin one of the dumbest things she's heard since joining the 'Real Housewives' cast is the idea that she'd put her family through hell so the show could get a boost in ratings.
She shot down claims she's fabricating the issues she and Mauricio are facing lately in their relationship — adding she's got no real reason to try and stay relevant by pointing out she's already been on TV for 13 seasons.
Kyle's also addressed the so-called gold digger theory … people who think she's just staying with her real estate mogul husband to spend his money. Well, she's got a bold response — you really gotta see how she puts that one to bed.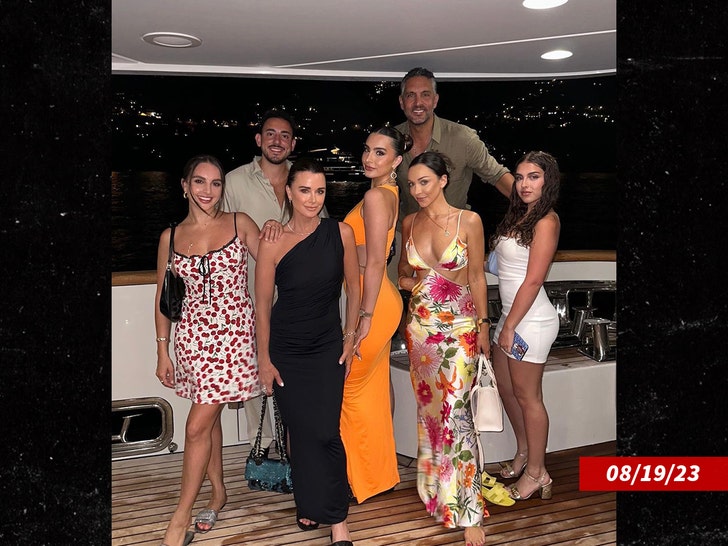 As we reported, Kyle and Mauricio announced they were separating back in July, after 27 years of marriage … but denied they were getting a divorce. They admitted they've been facing a "challenging" year, but said there was no wrongdoing on anyone's part.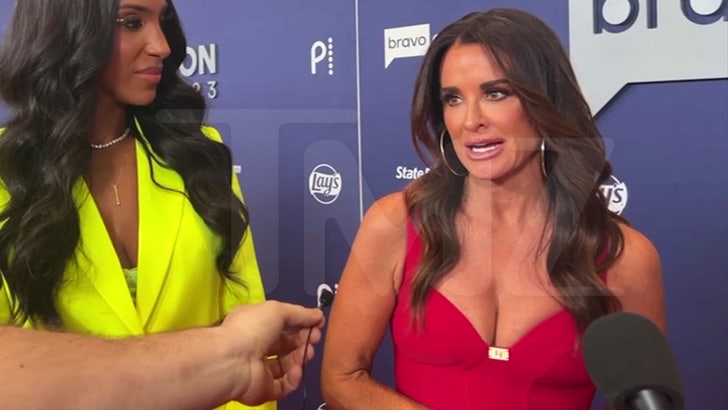 Since then, they've gone on family vacations together and continue to live under the same roof. Mauricio's denied there's anything going on with his 'DWTS' partner Emma Slater, but Kyle seems skeptical — and even referred to their split as a "divorce" during BravoCon.
Hard to say where they stand today, but Kyle, at least, is making it clear all the drama is very real, and NOT manufactured for clout.
Source: Read Full Article