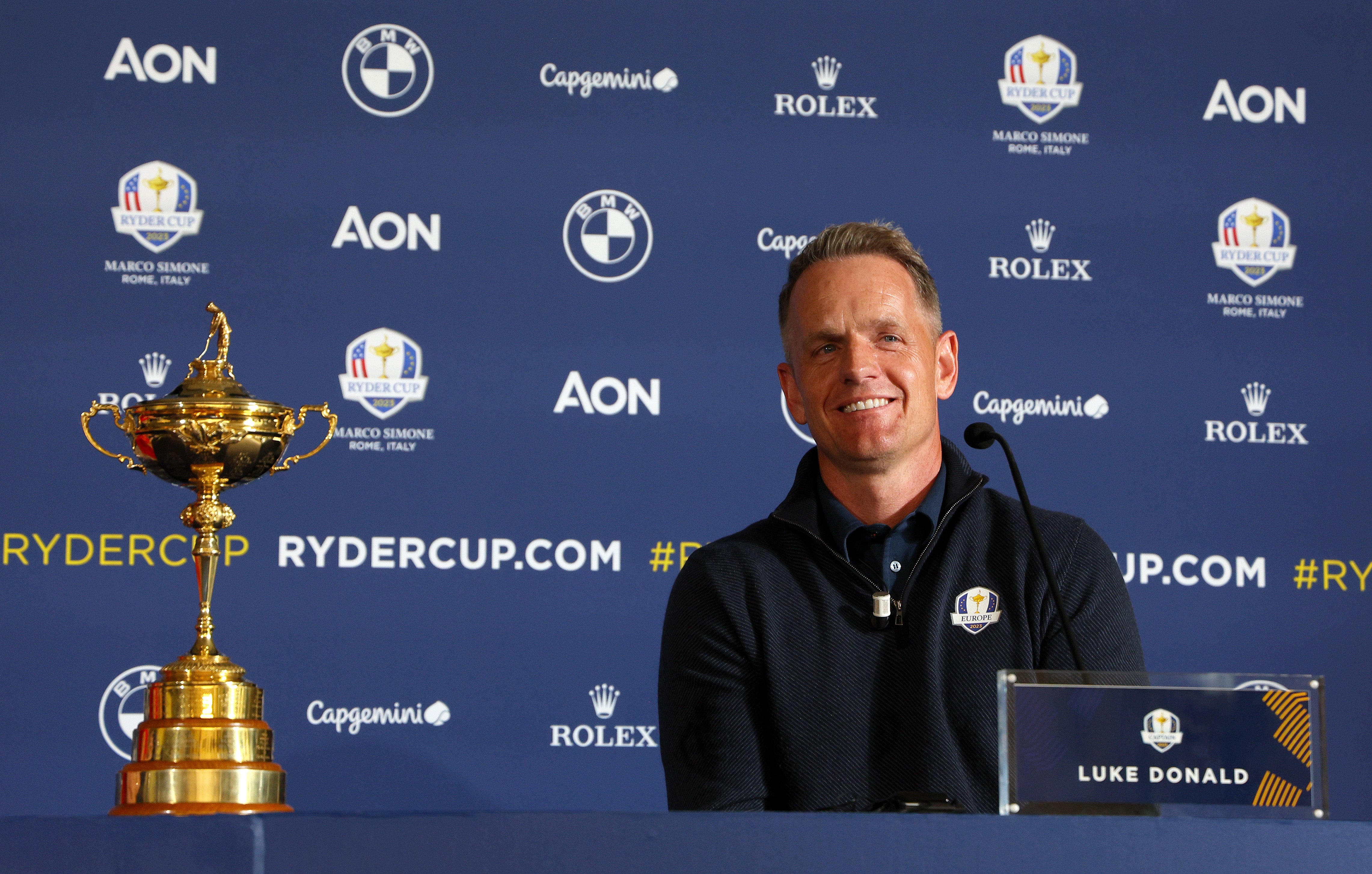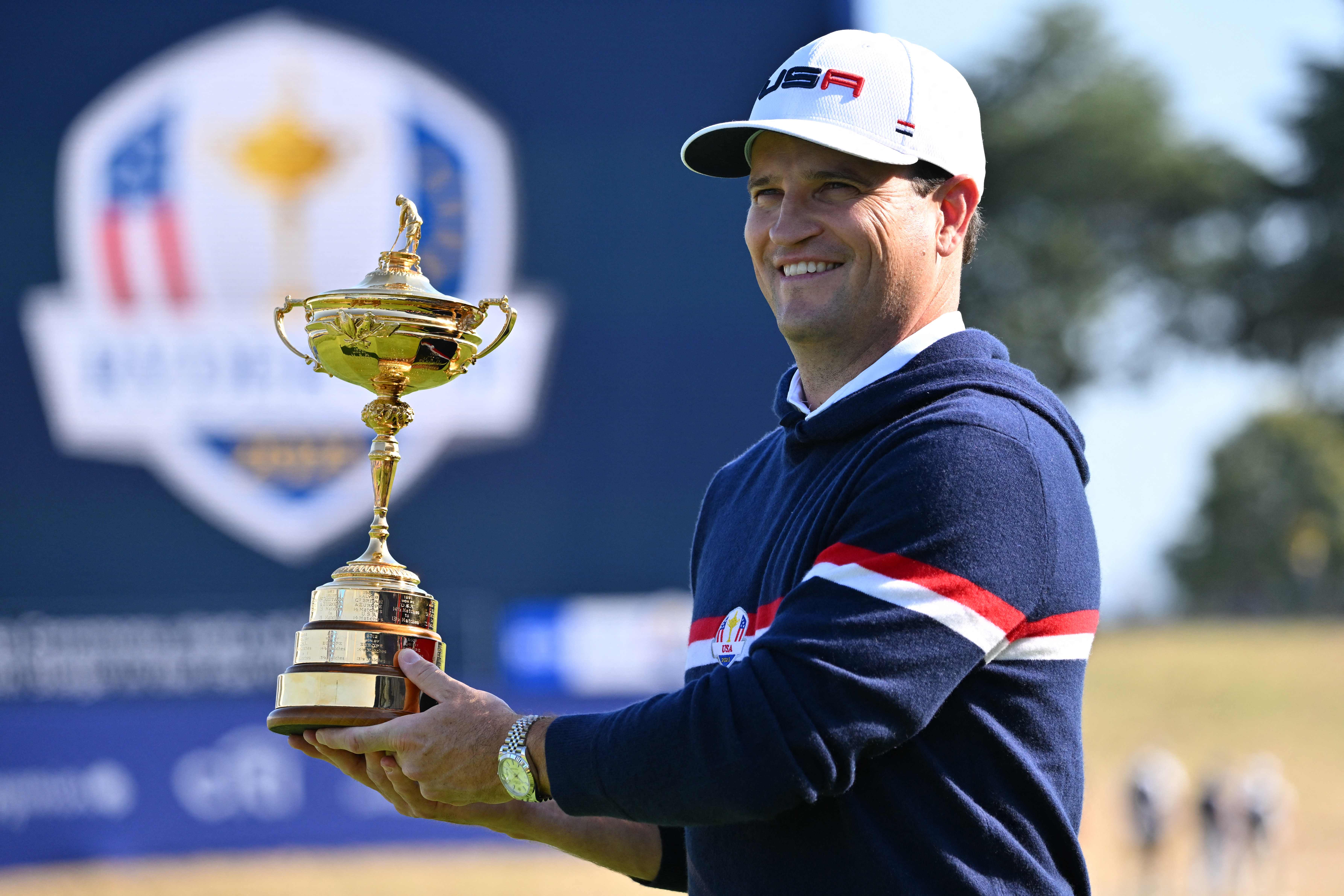 Team Europe split on 'revenge' mission but united in quest for Ryder Cup glory
English duo Tyrrell Hatton and Matt Fitzpatrick have spoken of revenge – compatriot Tommy Fleetwood preferred the word "motivated" and Rory McIlroy went with "determined" – but Europe's team are united in their quest to regain the Ryder Cup.
The record 19-9 defeat at Whistling Straits was a humbling experience as they lost their grip on the trophy and that quartet are among seven of the current team who experienced it.
They all have their own way of describing what is driving them this week at Marco Simone in Rome but it all points in the same direction.
"Ultimately deep down you want to get some revenge. We have a fantastic team and we will be trying our best to make that happen," Hatton told rydercup.com.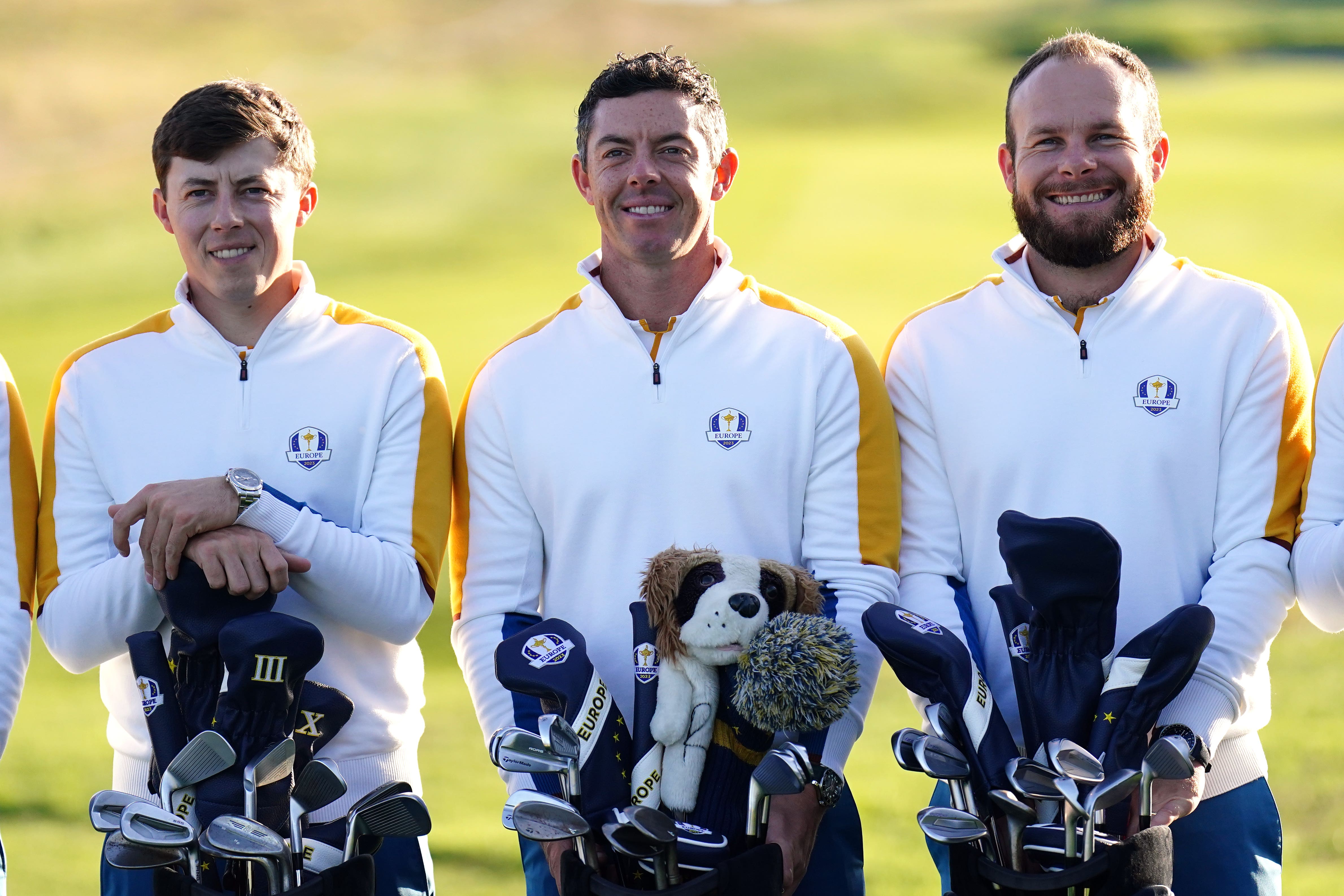 Team Europe split on 'revenge' mission but united in quest for Ryder Cup glory
The record 19-9 defeat by the United States at Whistling Straits was a humbling experience.
Ryder Cup 2023: Rome poised to host golfing theatre
A spectacular fly past by the Italian air force's Frecce Tricolori aerobatic team drowned out the start of U.S. captain Zach Johnson's speech at the opening ceremony of the 44th Ryder Cup on Thursday. It could be a portent of things to come.
Johnson's 12-man team will be defending the trophy the U.S won back with a crushing victory at Whistling Straits in 2021 but will have to block out raucous home support at the Marco Simone Country Club, east of Rome.
Around 150,000 fans will descend on the spectacular course over the next three days — the majority of them roaring on Europe in what their captain Luke Donald hopes will be "the loudest Ryder Cup" ever. Fans of both teams were in good voice on a warm and sultry Thursday evening as the final preparations were completed for Italy's first staging of the biennial team event. The par-71 course, completely re-modelled after Italy was chosen as host, looked magnificent in the late summer sunshine while queues snaked towards giant merchandise stores, with fans emerging laden with expensive souvenirs.
At the ceremony in the fan zone, cheers erupted as Europe's players were introduced by former world number one and four-time Ryder Cup player Donald — the loudest reserved for England's Tommy Fleetwood and talisman Rory McIlroy. The lure of the Eternal City and the magic of the Ryder Cup means there will be plenty of stars and stripes mixed in with the yellow and blue of Europe over the next three days, with hundreds having made the trip across the pond. Johnson's team will be seeking to end a 30-year wait for an American win on European soil and with seven major champions in their dozen, they should have a decent shot.
One of them, Brooks Koepka, who claimed his fifth major by winning this year's PGA Championship, can expect plenty of heat coming his way though, judging by the boos that rang out as he was introduced to the crowds. Koepka is the only player on either side to have joined LIV Golf — the controversial Saudi Arabia-backed breakaway tour that rocked the sport to its core over the past 18 months.
"I did not hear anything. I know Brooks well enough to know that he's very secure in himself, and I know that his 11 team mates are very secure in him," Johnson said later.
After the formalities — including the introduction players' wives, a rendition of the Italian anthem by opera singer Carly Paoli and a rather under-whelming appearance by pop star Tom Grennan — the stage is set for the serious business.
"You are the heartbeat of this event, you are our 13th man, let's make this the loudest Ryder Cup ever," Donald, who began his speech in Italian, said as he signed off.
Action begins at 0535GMT on Friday with the foursomes rather than the fourballs — the first time Europe have opted for that order since 1997 with Donald believing it gives his team the best opportunity to get their noses in front. The opening gave features Spain's Jon Rahm and England's Tyrrell Hatton against world number one Scottie Scheffler and rookie Sam Burns, followed by Scandinavian duo Viktor Hovland and newcomer Ludvig Aberg versus Open winner Brian Harman and world number seven Max Homa, both also rookies. And if the decibel level needs any raising on opening morning, the pairing of McIlroy and Fleetwood against Xander Schauffele and Patrick Cantlay in match four should ensure the action is heard all the way over in St Peter's Square.
Ryder Cup: Luke Donald calls on Europe's players to write their own history
Europe captain Luke Donald urged his "fearless" players to write their own Ryder Cup history after showing faith in two of his rookies for the opening session in Rome.
While the pairings of Jon Rahm and Tyrrell Hatton and Rory McIlroy and Tommy Fleetwood came as no surprise, Donald also handed Ludvig Aberg and Sepp Straka an early taste of the action at Marco Simone.
The fiery pairing of Rahm and Hatton will face world number one Scottie Scheffler and Sam Burns in the first foursomes match, with Aberg and Viktor Hovland up against Max Homa and Open champion Brian Harman.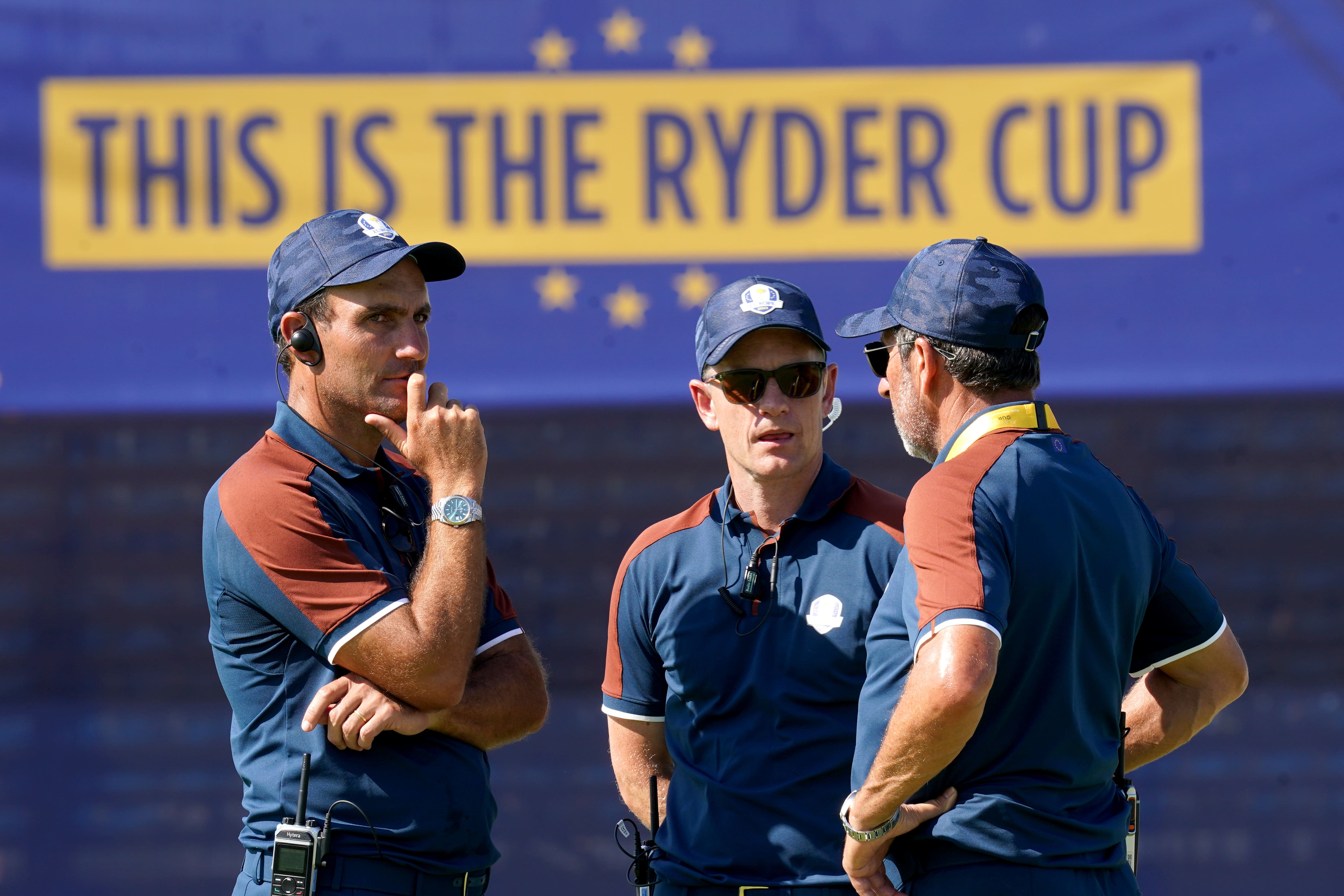 Ryder Cup: Luke Donald calls on Europe's players to write their own history
Jon Rahm and Tyrrell Hatton will kick-off Europe's campaign in the early hours of Friday morning.
Ryder Cup 2023 predictions: Winner, best rookie and ultimate Sunday singles matches
The Ryder Cup begins tomorrow with Europe aiming to hit back and reclaim the cup from the United States at Marco Simone.
Team USA, led by Zach Johnson, have the better world rankings average among their 12 players, but Europe will lean on home advantage in Italy – with both crucial pieces to the puzzle and the eventual outcome.
Luke Donald will look to any small advantages to reach the magic number of 14.5 to triumph in one of the most gripping spectacles in sport.
Today's opening ceremony will be the final opportunity for the players to soak in the atmosphere before the first ball is struck early on Friday morning.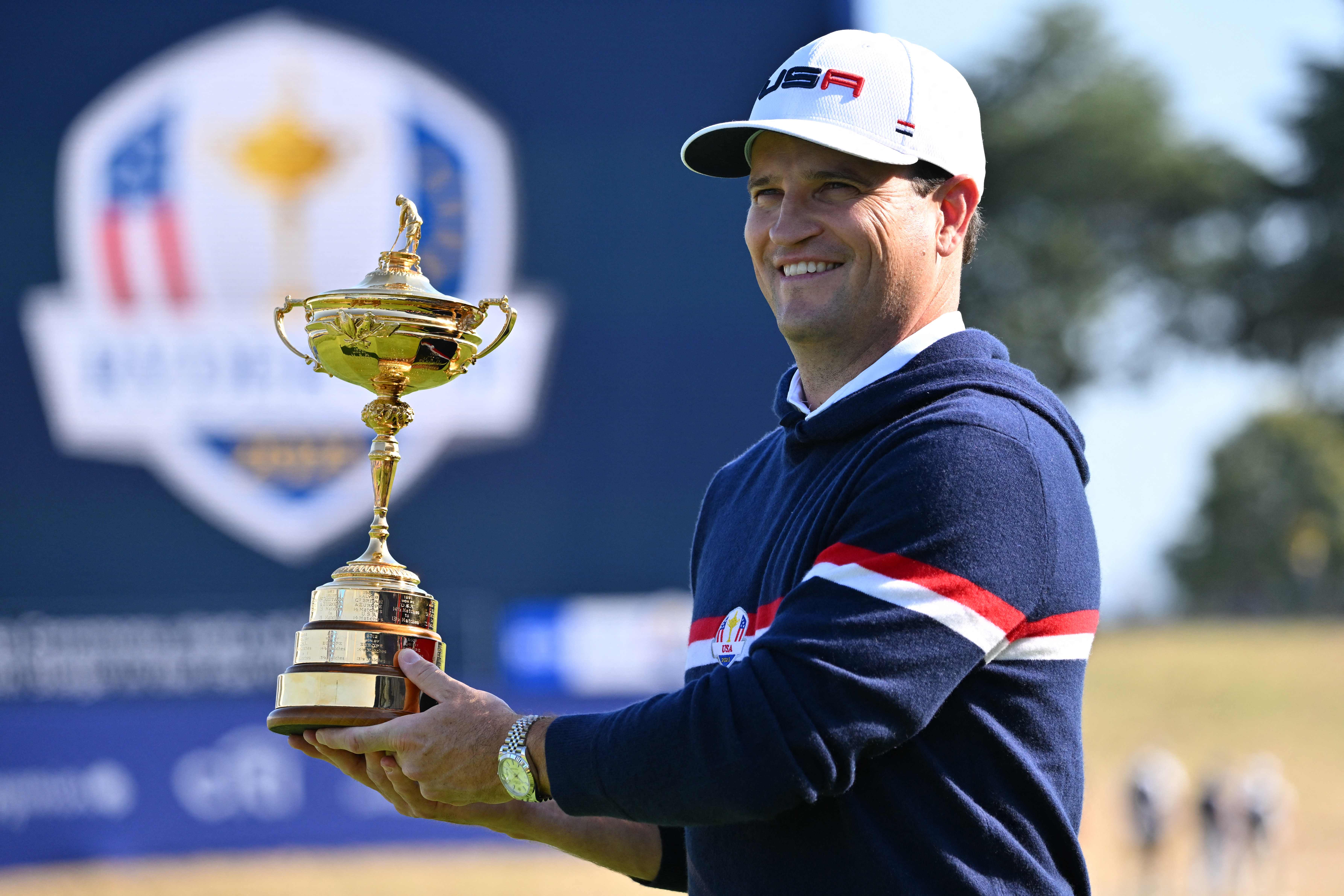 Ryder Cup 2023 predictions: Winner, best rookie and more
Zach Johnson's Team USA defend the Ryder Cup against Luke Donald's Europe in Rome
'It's like a house of cards': Ryder Cup-winning captain Thomas Bjorn reveals the blueprint for success
It was Friday at Le Golf National in 2018, in the fourth match of the morning foursomes, when some blue finally made it onto the board. The cult of "Moliwood" – Francesco Molinari and Tommy Fleetwood's formidable partnership – had only just begun and would eventually yield a staggering, flawless 4-0 record. Yet Europe, after one session, were 3-1 down to the Americans.
Captain Thomas Bjorn's icy demeanor endured, however, unflustered despite the deficit and committed to 20 months of meticulous Ryder Cup preparation.
The stage is set in Rome to once again show why the Ryder Cup is one of the most emotional sporting spectacles, conducive to irrationally tearing up the script. Yet Bjorn built immense trust among his European players, and their support teams, creating a genuine fortress in Paris and the foundation for a 4-0 sweep on Friday afternoon in what would eventually become a staggering 17.5-10.5 victory.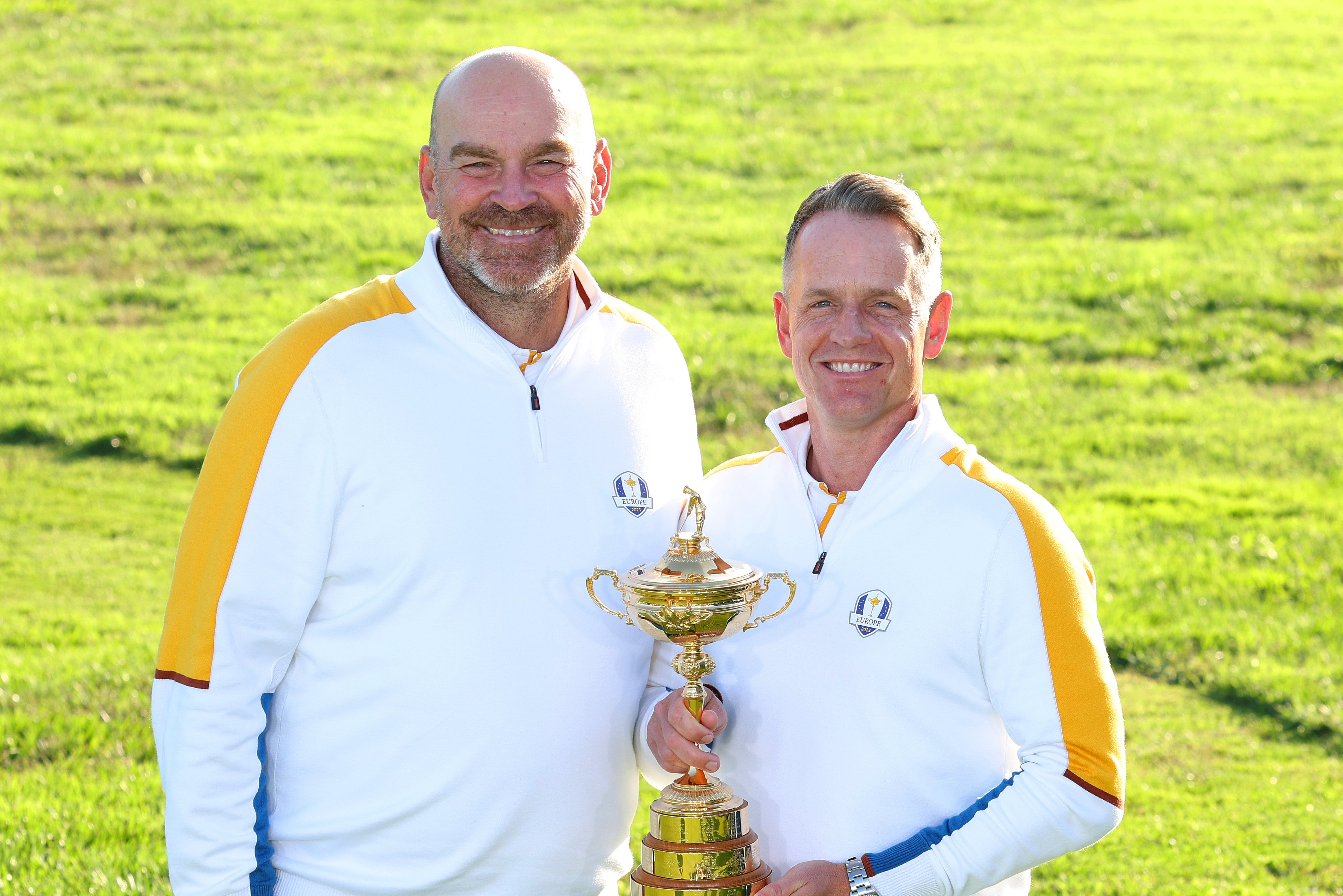 Ryder Cup-winning captain Thomas Bjorn reveals blueprint for success
Exclusive: The Dane masterminded home success at Le Golf National five years ago and tells Jack Rathborn how Europe can reclaim the Ryder Cup from Team USA in Rome this week
Ryder Cup 2023
The talking is over as the Ryder Cup 2023 begins this morning ahead of three gripping days of golf between Europe and the USA in Rome.
Zach Johnson and Luke Donald have made their selections for the Friday morning foursomes, with Friday afternoon's fourballs to follow.
Follow the Independent Sport's live coverage, including latest scores, analysis and reaction from Marco Simone.
Jon Rahm and Tyrrell Hatton bring 'fire' to Europe's Ryder Cup bid
The raucous first tee at the Ryder Cup provides the perfect opportunity to launch Team Angry and spark Europe into life in Rome. Jon Rahm and Tyrrell Hatton, paired together by Luke Donald due to their "fire and passion," bring an intimidating challenge for world No 1 Scottie Scheffler, after recent struggles with the putter, and Sam Burns in a mouthwatering first match of the week.
A scorching Marco Simone has made for a peaceful build-up as both teams meandered down the steep slopes this week, tossing a second or third ball down in the hope of ironing out those last-remaining kinks to a game poised for the most intense examination in the sport.
Rather than play it safe, Donald has opted to roll the dice; a new pairing capable of imploding under the menacing test of Marco Simone, yet also perfectly able to launch a seismic wave Europe could ride through to Sunday to recapture the cup.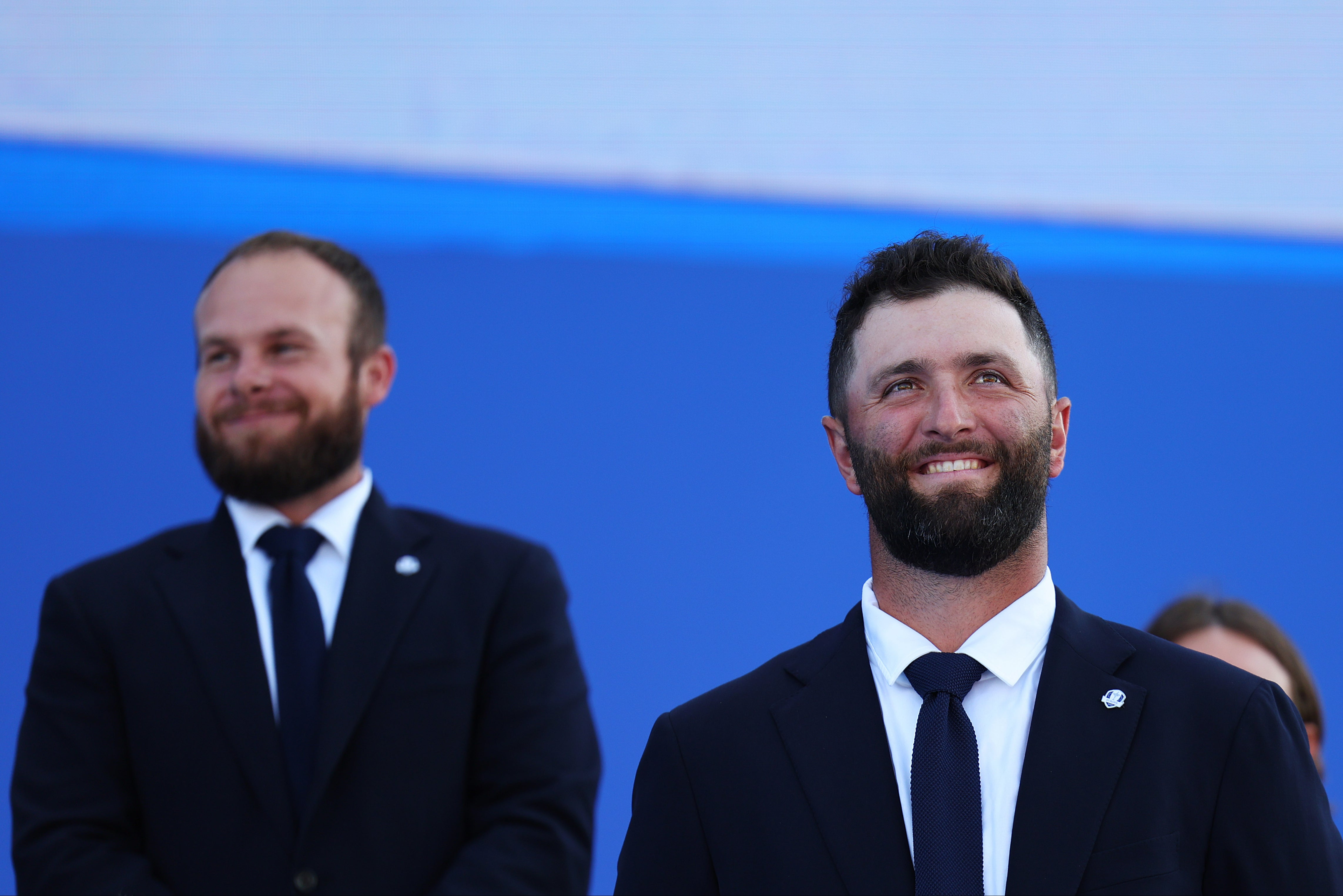 How Team Angry can spark Europe's Ryder Cup bid
Luke Donald has opted to send out the fiery pair in match one on Friday as Europe aim to wrestle back the Ryder Cup in Rome
Viktor Hovland's hole-in-three ignites European passion on eve of Ryder Cup
As Justin Rose steadied himself on the sixth tee, the hush around him was broken by a kind of low, guttural noise from fans across the water. Heads swiveled towards the fifth green just in time to see a solitary white ball roll up to the cup and drop into the hole, without a golfer in sight.
The noise became a roar. Standing next to Rose were Rory McIlroy, Tommy Fleetwood and their captain, Luke Donald.
"A hole in one!" said McIlroy. And on a par four, too. "Who was it?"
Donald pressed his finger against his earpiece, listening for news.
"Viktor," he said, and McIlroy broke into a broad grin. They will tell you everybody loves everybody in Team Europe – but everybody loves Viktor Hovland.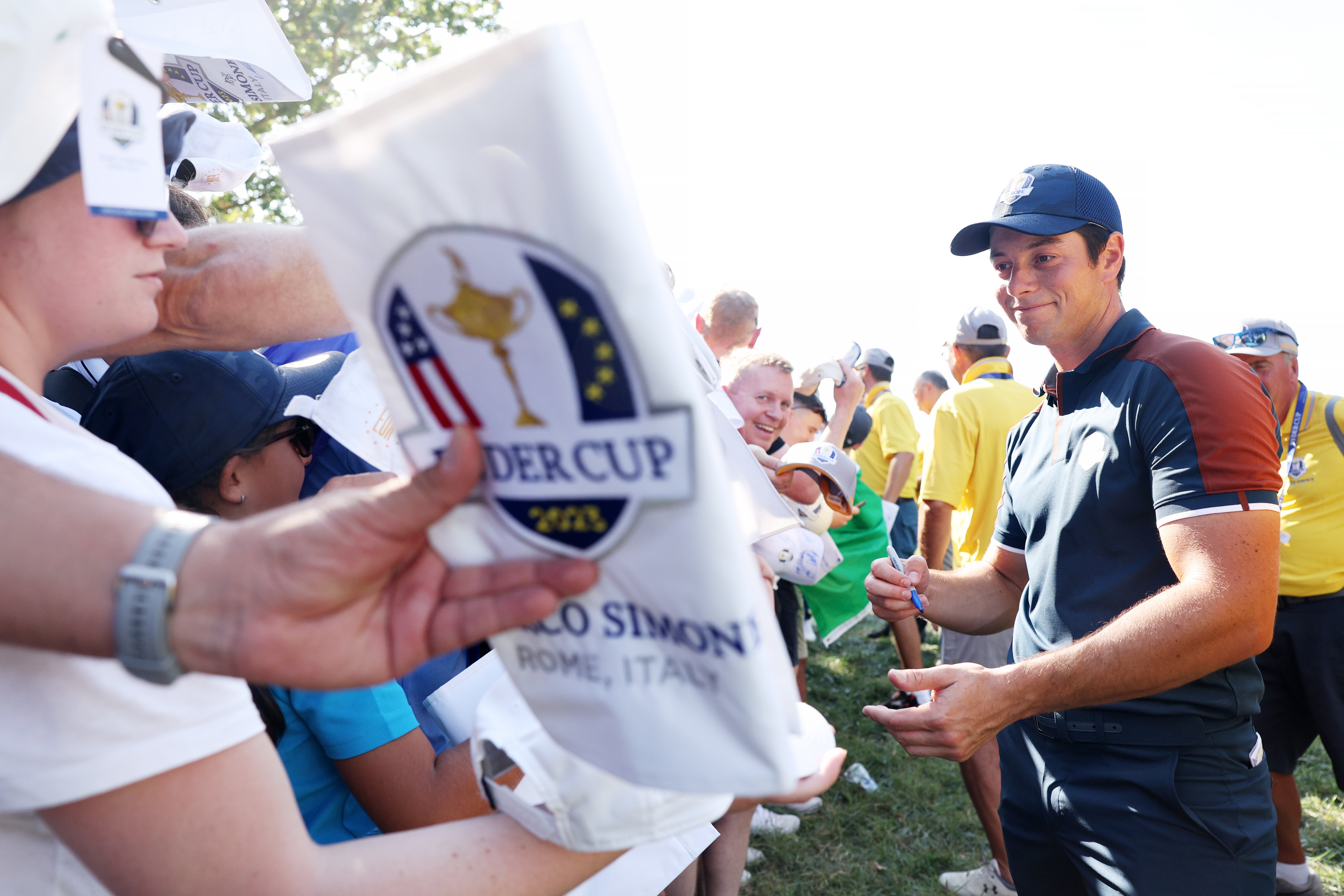 Viktor Hovland's hole-in-three ignites European passion on eve of Ryder Cup
The loudest roar of Thursday's final practice round gave a glimpse of Europe's fierce backing over the coming days at Marco Simone Golf Club
Source: Read Full Article